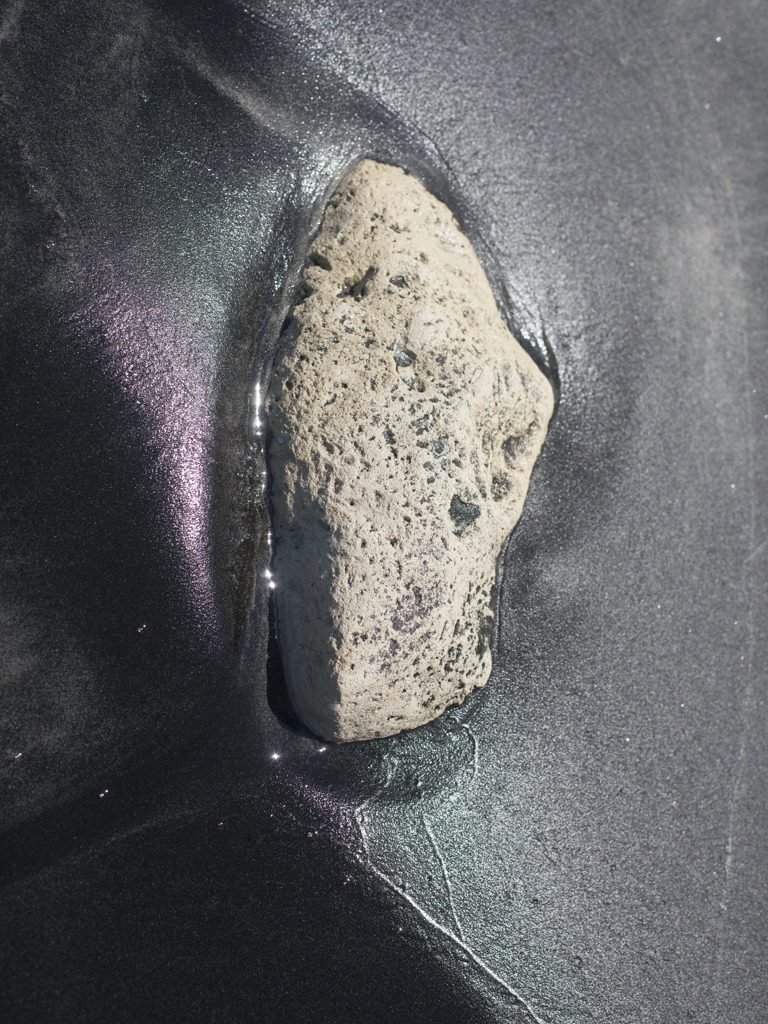 Piet[r]à
This collaborative work stems from a legendary story from Castro, in South Italy.
The Region of Puglia commissioned artists Alice Caracciolo (Italy) and Cemre Yeşil (Turkey) to make a photographic work inspired by the following legend titled The Turk's Wife: The Turks used to regularly attack the coast of Salento and one of the most targeted place was Castro. During one of the incursions, they stole a precious statue of the Madonna, which was assigned to one of the Turkish commanders, who later gave the statue to his wife as a gift. Even though his wife was muslim, she kept the statue as a beautiful object of artistic value. The wife was pregnant and she was in a lot of pain. In spite of the prayers, the woman wasn't able to give birth. The wife had a slave, a woman from Castro, who had been kidnapped and had become a servant in Constantinople. The slave felt very sorry for her mistress and then she suggested to send the statue back to its former country in order to hope for a miracle. The husband was convinced and he ordered to put the statue on a ship and send it back to where it belonged. Without anyone guiding it, the ship arrived from Constantinople to Castro overnight. When fishermen saw and recognised the statue, they spread the word to all of the citizens. They rang the bells with such a great joy and they all gathered around the ship. Finally the statue was brought to its former cathedral where it is still regarded with such great respect. However, nobody knows what happened to the Turkish wife.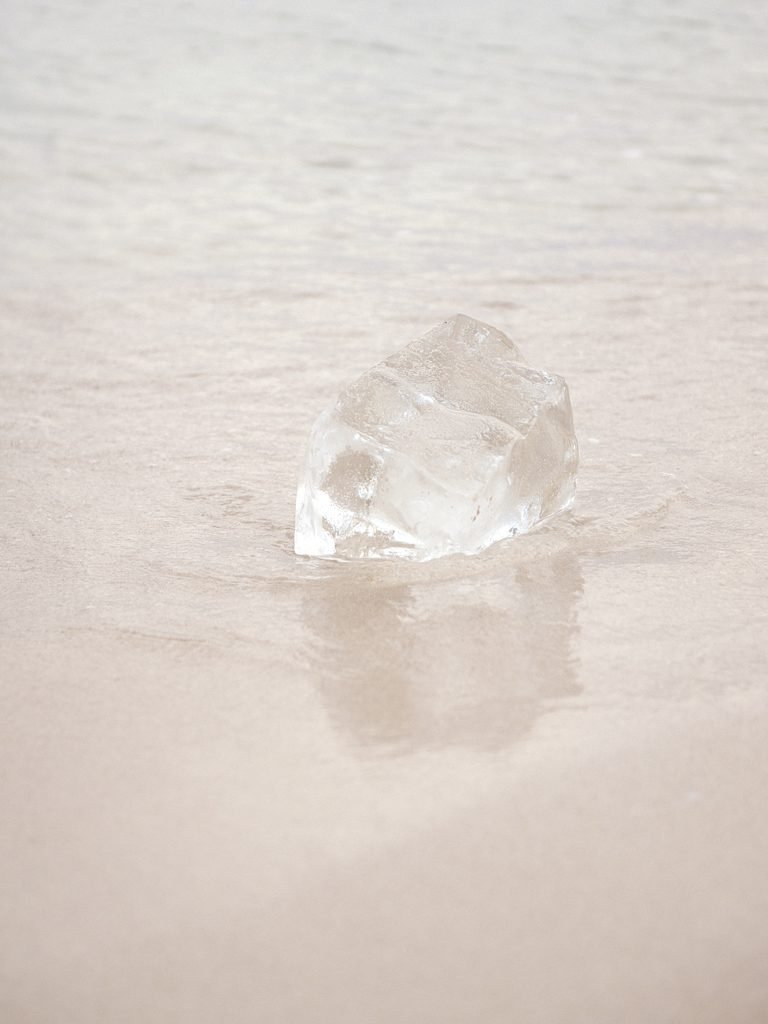 Through this legend, artists Cemre Yeşil and Alice Caracciolo make a photographic expedition to Earth — to the land of Castro in particular — through stones. They photographically question the relationship between stones and souls while trying to shed a light on the history of certain stones that are taken away from human sight and touch; such as the towers that Italians built by the water to defend them from the Ottoman invasions (in 1537,1554,1573,1594,1620) and the doomed statue that weights 7 tons titled Güzel Istanbul, 1975 (meaning Beautiful Istanbul) which 'lived' only for 7 days in its original location. This beautiful statue of a naked woman was removed because the government back then thought it didn't represent a Turkish woman and so the statue became homeless.
By focusing on the visual embodiment of stones, this work explores whether photography might reveal any further connections and rationales in between the elements and issues that had been subject to such a myth — such as; the sea, statue, ship, femininity, womanhood, motherhood.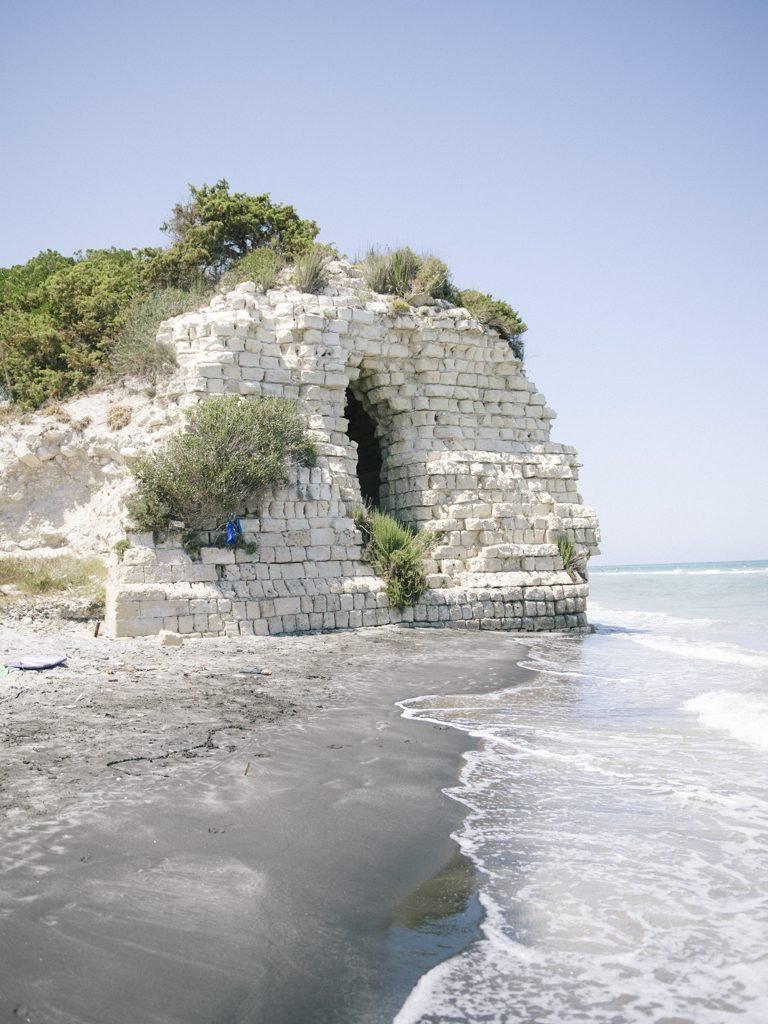 With this work, Cemre Yeşil and Alice Caracciolo try to embrace the souls within the stones through photography by asking:
What does it mean, to move a stone?
What does it take to remove a stone?
How can one actually carry a stone?
How come the stories change with the movement of a stone? Do stones take part in so-called 'anima mundi'?
Are stones inanimate objects?
Are inanimate objects conscious?
Are stones, to some extent, conscious?
Can we think of an unimaginably simple consciousness ofstones?
Can we ensoul stone statues?
Do stone statues possess a soul?
Is a stone only a material object in the mind of its perceiver?
Is a stone only a chuck of matter that we kick around?*
Does a stone inhabit a collective history?
How can mind and body interact through a stone?
Can photographs of stones reveal the consistency between spiritual and philosophical traditions that span cultures and centuries?
How can a stone put us in touch with spiritual traditions?
Can we feel and believe in a stone while trying to maintain an academic credibility?
Can we find a glimpse of reality within a stone as an ordered, living whole?
Can we rub shoulders with sentient stones?
Can we speak of private lives of stones?
Can we make our selves at home in a mindless cosmos filled with stones?
What is it like to be a stone?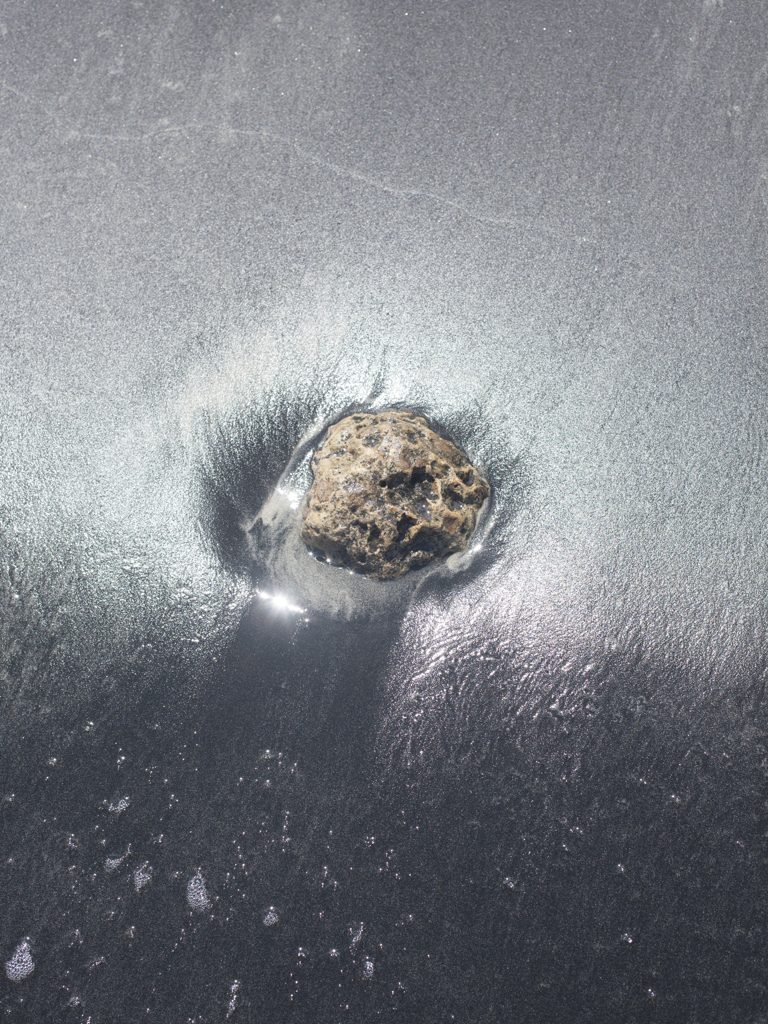 Alice Caracciolo was born in 1986 in Pisa (IT), where she graduated in history of art. She studied photography and visual design in the master of NABA in Milan and curatorial practice at Royal Academy of Art The Hague. She teaches photography in schools and masterclass such: Bauer in Milan and Fondazione Fotografia in Modena. She's an editor of the magazine "Il Fotografo" and she's co-founder of LO.FT, Lecce (IT). Her work has been exhibited internationally:La Triennale di Milano, Fondazione Forma Milano, Bushwick Open Studios (New York), Galleria SP3 (Treviso, IT), Galleria Ostrakon (Milano, IT), Bitume Photofest (Lecce, IT), History and Communication Museum (Kaunas, LT), Town Hall (Vilnius, LT). She was nominated for the Book Dummy Award 2017 of La Fabrica and Photo London, Slideluck Rome 2016 and Slideluck Prato 2016.
Cemre Yeşil is a Turkish photographer, graphic designer and visual artist based in Istanbul. Her BA is in photography and she holds an MA in visual arts from Sabanci University. She is a current practice-based PhD student in London College of Communication. Her work has been exhibited and published internationally. She was nominated for the Paul Huf Award 2014 of Amsterdam Photography Museum FOAM, for ING Unseen Talent Award 2016 and for Lead Awards 2016. She lectures on photography in Istanbul Bilgi University and Koç University. Recent publications include  'The House We Used to Call Home' (2014), For Birds' Sake (in collaboration with Maria Sturm, (2016 – La Fabrica) shortlisted for Prix du Livre d'Auteur – Les Rencontres d'Arles 2016. She had her third solo exhibition titled 'This was' in May 2014 and a number of duo exhibitions with Maria Sturm in 2016 and 2017 with the work 'For Birds' Sake'. Cemre Yeşil is the founder of FiLBooks; a space dedicated to photo books, artist talks and workshops in Karaköy, Istanbul. She is represented by Daire Gallery in Istanbul.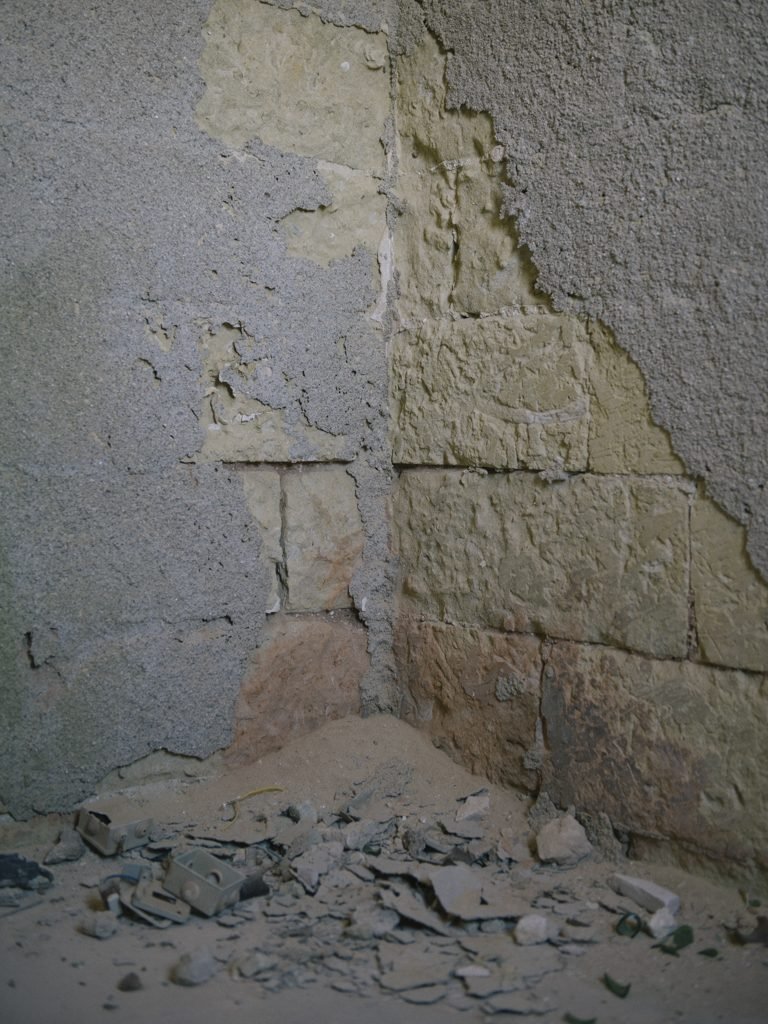 –
website: Alice Caracciolo
website: Cemre Yeşil
Instagram: alicecaracciolo_
Instagram: cemreyesil
Facebook: Alice Caracciolo
Facebook: Cemre Yeşil
–
copyright  © Alice Caracciolo and Cemre Yeşil , all rights reserved
–