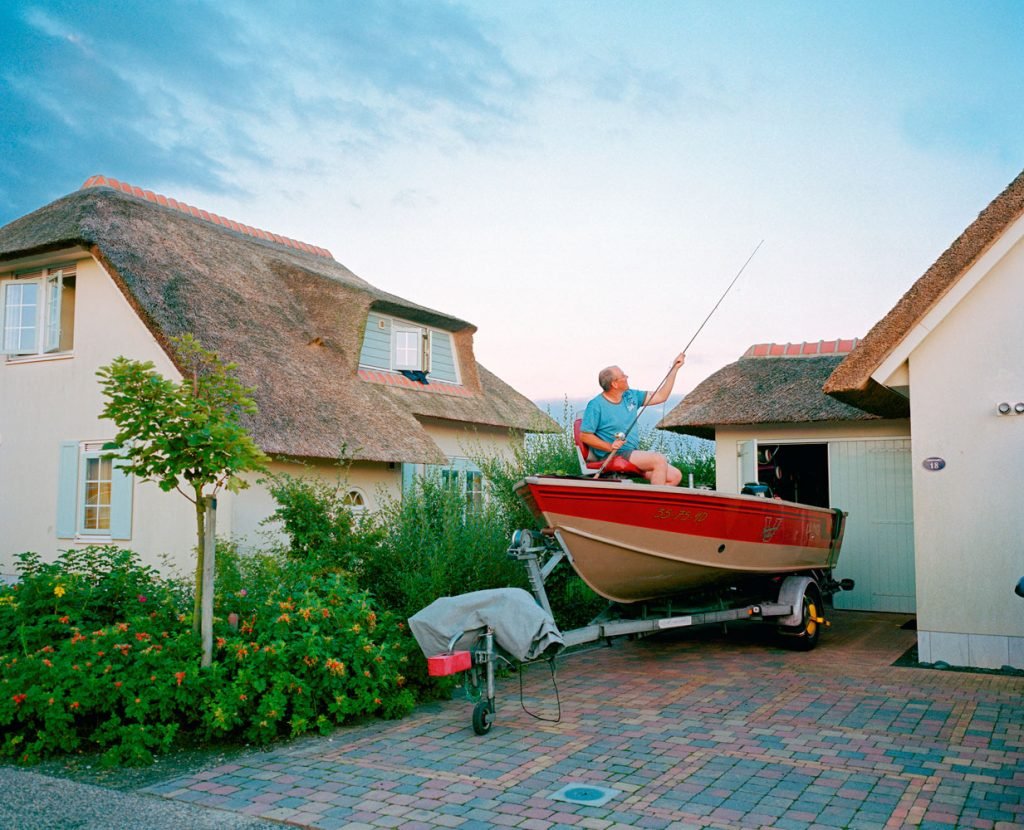 "Can one really distinguish between the mass media as instruments of information and entertainment, and as agents of manipulation and indoctrination?"

Herbert Marcuse –  One Dimensional Man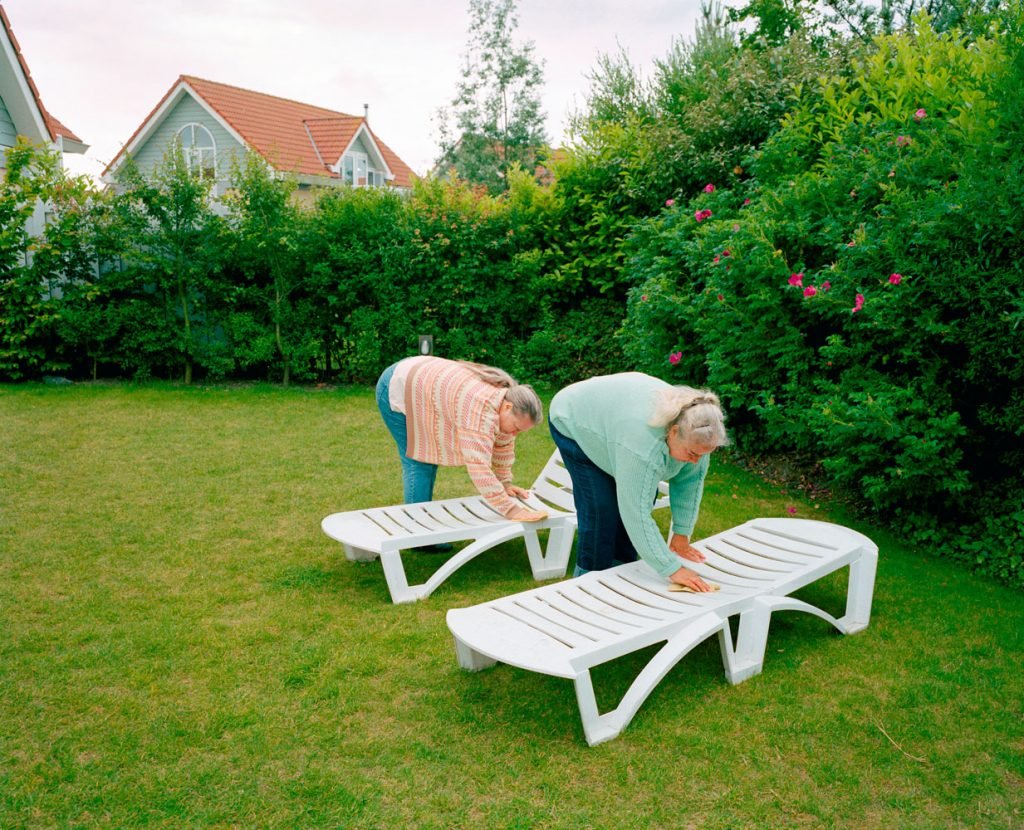 In Alles in Ordnung, Andreas Meichsner proposes a portrait of the tourism industry through a silent and sometimes ironic documentation. Proceeding with scenes collected by places and typologies, Meichsner refers to the somatic features of a feverish organization, which has found in the necessity of escaping from everyday life the possibility of perpetuating its concentration design with the paradoxical result of retaining the public subject. in an expression that does not deviate from the same dynamics of the work from which he believes he is fleeing.
Alles in Ordnung is a project that intently reveals a basic truth: In a social order dominated by the precariousness and flexibility of work, contracted in a dynamic that promotes a cultural expression that tends more and more to an infantilization of thought, in a system dominated by the intimate need to produce a media story of us, our lives, that which is able to cover every aspect of our daily life, the encounter with "the other", the experience of what is not predictable and different to the point that it can not be systematized is undesired.
Because nothing is more fearful than not being accepted.
Andreas Meichsner (* 1973) studied photography in Hannover and has been living in Berlin since 2004. His work has been awarded several times and has been presented in festivals such as Rencontres d'Arles, F / stop Festival in Leipzig and Getxophoto in Spain.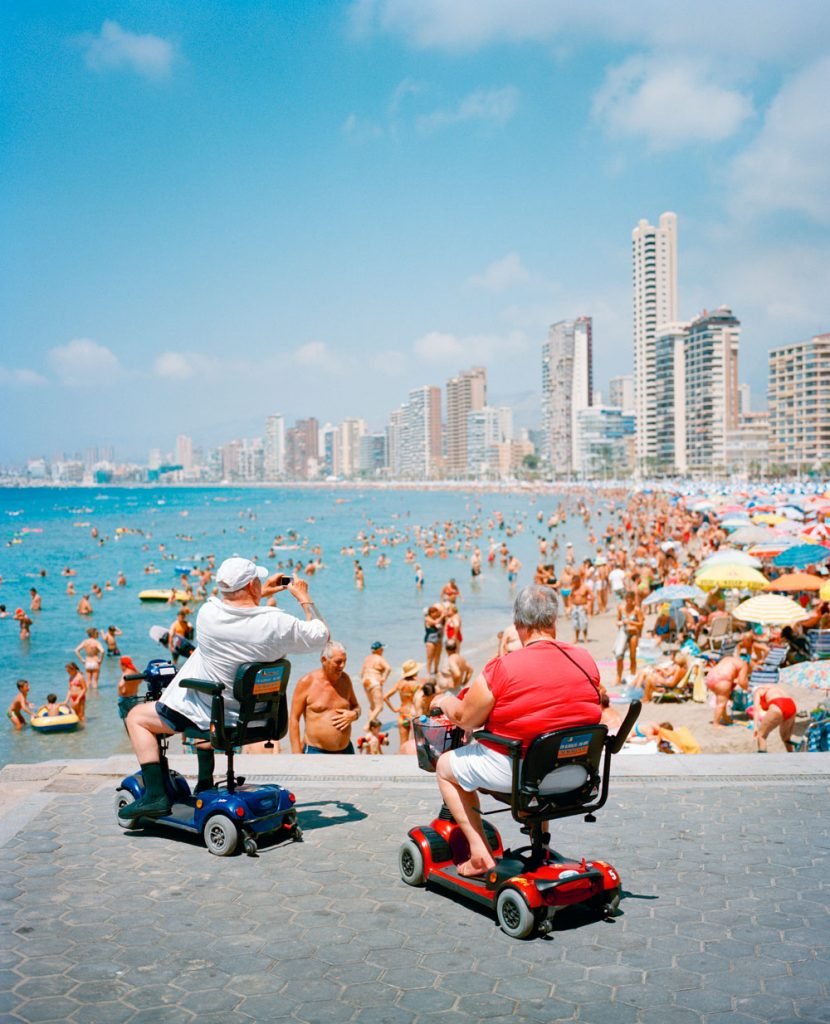 –
website: Andreas Meichsner
Publisher: KEHRER
–
review by Matteo Cremonesi
photo editing: Giada Pignotti
–
copyright  © Andreas Meichsner and PHROOM, all rights reserved
–