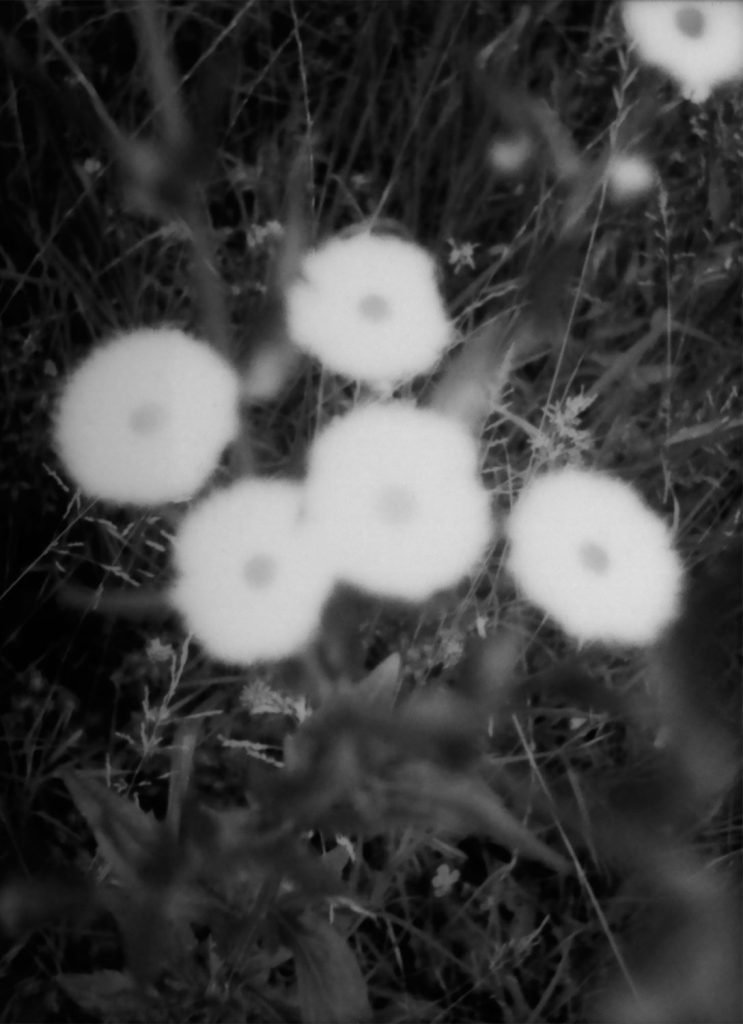 Giovanni Oberti (Bergamo, 1982, lives and works in Milan). He studied at Accademia Carrara of fine arts of Bergamo where he graduated in 2006. His work has been exhibited in Italy and abroad, among which: Laghi di aceto, TILE project space, Milan, 2016; Onorarono, Munich Kunstverein, curated by Chris Fitzpatrick, Munich, 2015; I fiori in tasca, Galleria Enrico Fornello, Milan, 2012; Arise Therefore, with Daniela Huerta, Galleria Enrico Fornello, curated by Alessandro Sarri, Milan, 2011; 8, with Elio Grazioli, curated by Chiara Agnello, Careof, Milan, 2010; Placentarium, curated by Marinella Paderni, Galleria Placentia Arte, Piacenza 2009. Among the collective exhibitions: Dalla luna ai piedi, Current project space, curated by Doppiomisto, Milan, 2018; Kapala, LOCALEDUE, curated by Gabriele Siedlecki, Bologna, 2017; Toute première fois, 22 Visconti, curated by Francesca Napoli and Armelle Leturcq, Parigi, 2016; Biennale del disegno Rimini, Museo della Città, FAR Fabbrica Arte Rimini, curated by Alessandra Bigi Iotti, Marinella Paderni, Massimo Pulini, Giulio Zavatta; Piccolo compendio d'istruzioni di pittura – vol. II, Galleria Bianconi, Milano, curated by Matteo Fato and Alberto Zanchetta; Keep it real, Ventura 15, Milan, 2014; The excluded third, included, curated by Postbrother, Emanuel Layr Gallery, Vienna, 2014; Veerle, curated by Chris Fitzpatrick, Fondazione Sandretto Re Rebaudengo, Torino, 2013; Epidedon, curated by Ludovico Pratesi, Co2 Gallery, Roma, 2012; SC13, curated by Chris Fitzpatrick, San Fracisco, 2010; Now where now here, Casa Masaccio, San Giovanni Valdarno (Arezzo) 2010; Il raccolto d'autunno è stato abbondante, curated by Chiara Agnello and Milovan Farronato, Careof e Viafarini, Milan 2009.
Traguardare
"beauty is not inherent in anything; it is to be found, by another way of seeing—as well as a wider notion of meaning, which photography's many uses illustrate and powerfully reinforce."
Susan Sontag, On Photography
Traguardare, as reported in the dictionary entry of the Italian language, v. tr. [comp. di tra- e guardare]. 1. Propr., guardare attraverso, ossia guardare un oggetto tra due punti di mira di uno strumento, in modo da allinearlo rispetto al raggio che va dall'oggetto all'occhio: si traguarda, per esempio, un bersaglio prendendo la mira con un'arma dotata di tacca e mirino. (To look through, that is to look at an object between two points of sight of an instrument, in order to align it with the ray that goes from the object to the eye: for example, a target is taken aiming with a weapon with a notch and a viewfinder) 2. Guardare di sottecchi, con le ciglia abbassate: il lume ha grave ormai degli occhi; Traguarda e dice: «Uomini dove siete?» (Pascoli); anche spiare, spingere lo sguardo (o, nell'esempio seguente, la luce) tra cose che facciano impedimento: Il sol traguarda basso ne la pergola (Carducci) (Looking sideways, with lowered eyes: the light has serious eyes now; He looks and says: "Men where are you?" (Pascoli); also to spy, to push the gaze (or, in the following example, the light) between things that are an impediment: The sun looks low in the pergola (Carducci).
Here then the verb takes on a meaning that defines the act of looking, an act which from many points of view is automatic, mechanical and a bit like breathing. We often perform it without worrying about what becomes our point of interest and therefore the subject-object that constitutes the objective of our vision. To look through involves looking between, penetrating with the gaze, going beyond, overcoming the threshold of the ordinary ophthalmic gesture to dig into the details that belong to the complex construction that the image offers us.
Hence Traguardare becomes the title of the project conceived by Giovanni Oberti for this particular occasion. He does not try to suggest a real interpretation of the presented works, but one of the different interpretative possibilities that vision offers us in order to widen our experience of things in the world.
He has been down this road before but still takes risks, reformulating, modifying and increasing personal skills in managing materials and techniques that are often unusual, and bending them according to the most disparate needs of projects.
Oberti moves in a wide, impervious and complex territory within which he pursues his singular research, alternating tradition with innovation but above all moving in a creative magma that holds together drawing, painting, sculpture, installation, and the disparate needs of projects.
A versatile artist, born in 1982 in Bergamo but Milanese by adoption, he grew up and trained, like many artists of his generation, in close contact with analog technologies. Then his interest shifted to the more recent achievements and possibilities offered by the digital: animation and photography.
As I wrote a few years ago "[…] this intervention – as indeed Oberti has long accustomed us to – intends to face and analyze vision and with it the close link between space and work in a tight perceptive game, the result of sudden translations of point of view, which moves between references and similitudes, linked to time and the forms produced in it."
In this way, the artist moves away from the "collectivity" to produce a new condition through the creation of an alternative space-time, in an attempt to add something and therefore introduce further possibilities of vision and interpretation.
These are all modalities that remain inside art and its "categories", questioning them and pushing them to the limit, within an investigation that does not aim to find an immediate solution. But perhaps the solution is only the ultimate and optional epilogue of a trajectory defined by a persistent and reflective "exercise" that the artist repeats, in a different way – as ABO would say to massage the atrophied muscle of sight – generating a subjective vision, which offers itself to multiple translations by the observer.
Here the exhibition narrative no longer simply calls into question the limits of our perception but tries to question the nature of perception itself, an approach that brings the attitude of Oberti closer to that assumed by the American conceptual artists of the 60s, and indeed of Robert Barry.
The project Traguardare is, therefore, to be understood as the recent card of a broader mosaic of the artist's production. Considering contemporary society and its objectual and chronological connections, it analyzes both the evident and hidden aspects of everyday life through images. Conscious of all this, the artist adopts an attitude of "survival", with respect to the growing and uncontrollable production of images, using what the extraordinary banality of daily life makes available to make it the object of reflection and artistic subject.
This cycle of photographs – presented here for the first time – is part of a larger body of images taken with an instant digital camera. The instantaneous photographic device is here assumed according to Machiavellian philosophy, becoming not only the medium – preferred for this type of project – to reach the final purpose hence the goal but the possibility to freely experience the existing random images or the "compositions" deliberately search for them from among everyday visions.
Leveraging these elements and moving in a comfort zone between the high quantity of images produced by mass society 6 and the exponential diffusion with costs democratic that are always more and more accessible than those of technology, Oberti tries to take a step backward by putting himself on the same level as the images produced every day.
Making use of a different professional device, the artist explores reality through a photographic vision that does not want us to discover beauty in what everyone sees but rather neglects this idea, considering it too banal and not even the ugliness or wonders already known that belong to the world. On the contrary wants to offer the possibility of arousing interest with new visual decisions.
Here in the black and white shots collected in Traguardare the image seems to emerge, silent and rarefied by a "soft" color field – the result of the automatic focusing mode of the adopted digital device, which from background to subject, inverts the canonical vision that according to perceptual rules usually leads us to consider the foreground figures as the subject of the image and those in the background as secondary and therefore as completion of the composition.
In making these shots, Oberti does not adopt either a scientific approach or the mathematical rigor that best suits the cataloging or classification of subjects, but rather what emerges is a sort of empirical knowledge that puts us in front of his poetic gaze of reality. Therefore, moving as though a curious observer, sometimes distracted like a flâneur, he wanders among the "compositions" that appear before him giving into his own very personal visual decision before sharing it as new images.
From this moment on the subject, forever still in the photographic shot, is acquired at high resolution to obtain an image that is precise as it is possible, and that will subsequently be printed enlarged about ten times compared to the original and exposed in its simplicity.
The value that the artist attributes to the pure image devoid of visual mediation (if not his own), is emphasized by the fact that work directly hangs on the wall, free and soft in its physical consistency, without any aesthetically appealing or protective hardware like a frame.
Here, the gap between the instantaneousness of the photo produced and its indirect transposition – therefore the magnification in a different time – on a new medium and another is to some extent neutralize the functional rapidity of the device itself by paradoxically bringing the digital process closer to the analogical one.
And thanks to this game of technical inversions, the artist slowly brings out a reality that is at times unprecedented, not of what we cannot see but of how much we give up trying.
Similarly, it is what occurs in the image printed in limited edition on this precious sheet that becomes an integral part of the exhibition project, offering itself as a means of reading the works. Here on a dirty white uneven background a small sign, or rather two, stand out.
Perhaps it is eyebrows or small arches, but looking more closely we realize that it is a seagull that plows the empty sky and renews Richard Bach's dedication at the opening to his novel "To the real Jonathan Seagull, who lives within us all". 7 And if Bach uses the Seagull as a metaphor for life and above all for freedom, Oberti chooses it to show us an alternative to vision and to remind us that the free gaze is able to open up new and unprecedented possibilities of Traguardare.
Text by Gino Pisapia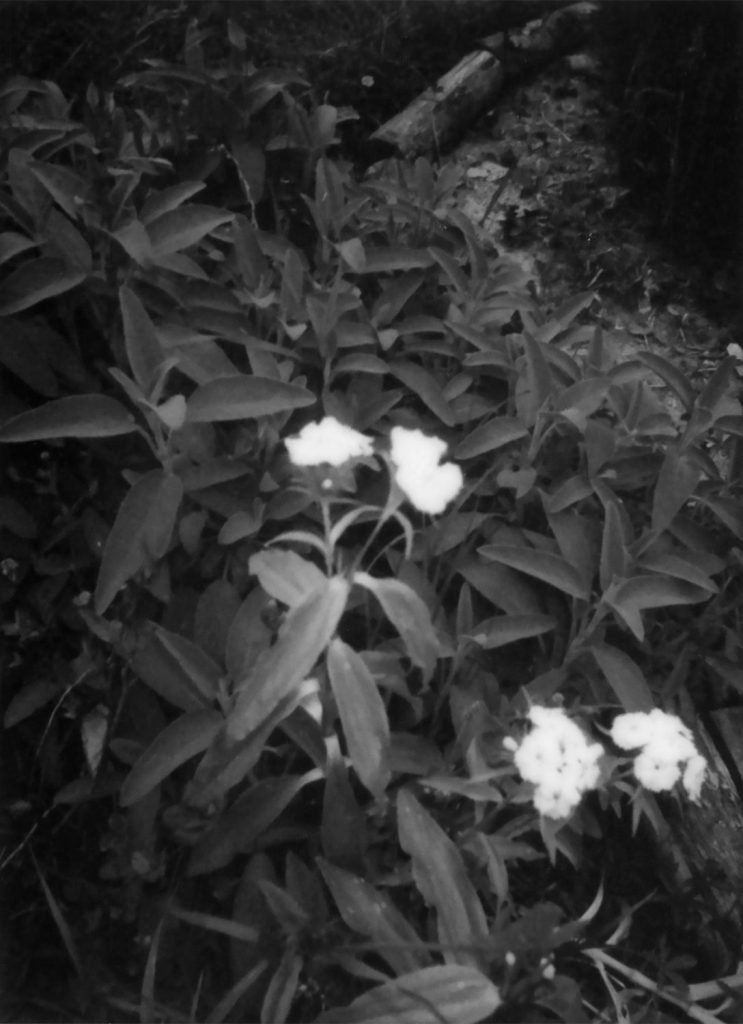 –
website: Giovanni Oberti
Instagram: g.oberti
–
Traguardare // Giovanni Oberti
curated by Gino Pisapia
now on show at Office Project Room – Milano, IT
(September 27 – December 8)
–
copyright  © Giovanni Oberti, all rights reserved
–