Collected in three volumes that retrace the stylistic evolution of the famous Italian author, "In Sardegna" by Guido Guidi is a project that, through two journeys separated by forty years, report the attention of the author, famous for having focused its gaze for a long time on the vernacular landscape, for the socio-cultural changes of this strange territory always ambiguously suspended between the affirmation of an independent identity and belonging to another country.
During the first trip, in 1974, on the occasion of his honeymoon, Guidi with a Nikon F and a FIAT 127 made a series of black and white photographs describing the complex socio-political climate of those years. During the second trip, made in 2011, the year of an important commission by ISRE, Guidi operated with 3 video cameras – a Hasselblad, a Deardorff 8×10 and a digital Canon, building at the same time an anthropological and landscape narrative of the changes occurred on the island over four decades and a research on the photographic medium that compares the works of the 2000s,characterized by a well-established chromatic attention to black and white images of the seventies.
The overlap of these two shifts, on the one hand the stylistic maturity of the author, on the other that of the island itself, which over the course of forty years has seen a change in its social and territorial identity, makes this project a sort of subtle interrogation/exploration on his own work in relation to the landscape, a project in which the movements of one and the other bear the important signs of a continuation not lacking in gravity.
https://vimeo.com/manage/367035163/general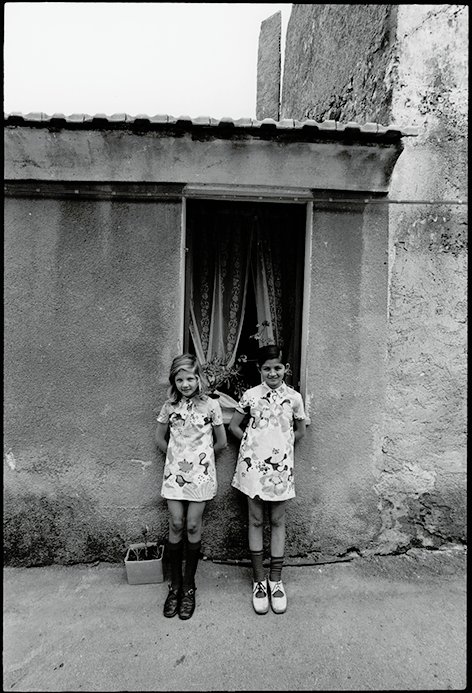 Guido Guidi (b. 1941, Cesena, Italy) lives and works in Cesena. His work, spanning over more than 40 years, has focused on rural and suburban landscapes in Italy and Europe. Guidi's photographs have been exhibited extensively, including at Fotomuseum Winterthur (2014); Venice Biennale (2004); Canadian Centre for Architecture (2001); Guggenheim Museum, New York (1994); and Centre Pompidou, Paris (1989), among other institutions.
He has published numerous books, including Guardando A Est (2015); Veramente (MACK, 2014) Preganziol (MACK, 2013); A New Map of Italy (2011); and Due fotografi per il Teatro Bonci (co-authored by Luigi Ghirri, 1983), among other titles. Since 1986 Guidi has taught photography at various Italian universities, and since 2001 he has been a visiting professor at the IUAV, Venice.
–
publisher: MACK
–
review by: Matteo Cremonesi
–
copyright  © Guido Guidi, MACK and PHROOM, all rights reserved
–