Born in Scotland, and raised in London, photographer Ivar Wigan (b. 1979 approaches narrative and portrait scenes with a nuanced sensitivity to social interaction. Through imagery culled from intimate relationships and interactions with his surroundings, the artist aims to break down barriers that society has built up around minority and youth cultures. The impetus to document comes from a place of admiration and in this way, his photographs call to mind the work of Nan Goldin or Richard Billingham, where drama and atmosphere are heightened by acute respect and empathy.
Wigan received his MA in History of Art and Ancient History from the University of Edinburgh. 2015 saw the release of The Gods, a series the photographer created during time spent immersed in the North American sprawl of Atlanta, Miami and Los Angeles. It was here that the artist first became absorbed by the mutable youth and music cultures that unfold out of the African diaspora.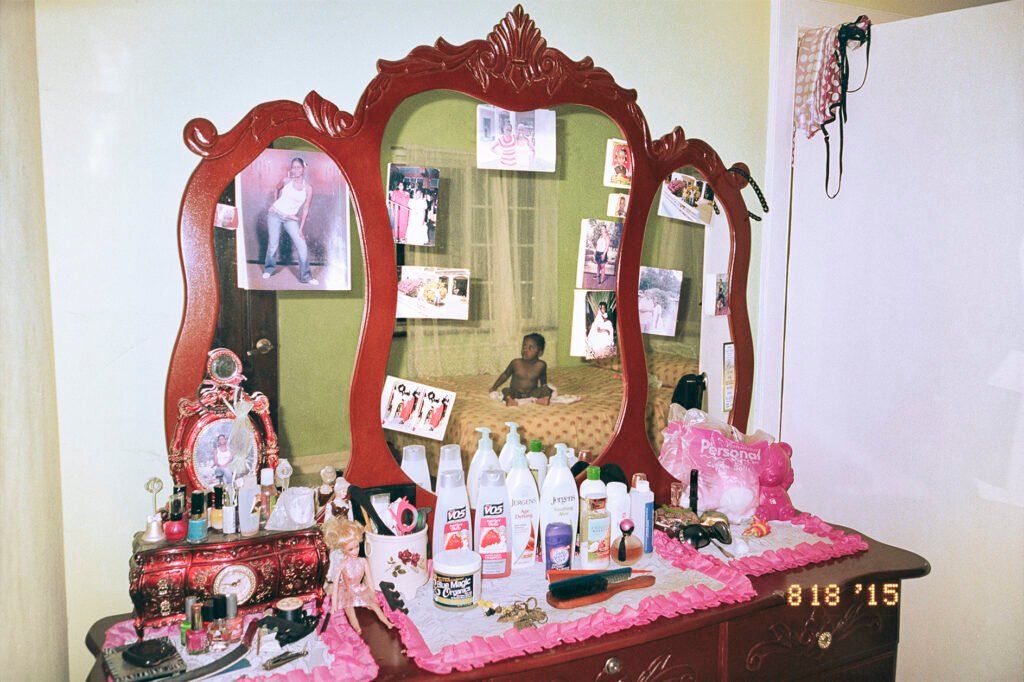 Young Love
Young Love documenting two years spent living within the dancehall communities of Jamaica.
Expanding on the artist's long standing relationship with the island, first encountered in his youth whilst living nomadically with his family, Young Love is both documentation and celebration of a culture Wigan holds in deep affection. His organic response to the idiosyncrasies of the island reflect a local spirit of youthful energy, sexual freedom and resourcefulness against adversity. Images shift effortlessly between the domestic, the jubilant and the bizarre, whilst the subtle beauty of daily life is juxtaposed with raucous party scenes and unflinching portraiture.
Employing the familiarity of the point and shoot camera with the raw aesthetic of film, Wigan is able to encapsulate ways of life in a vibrant but commonly inaccessible community. Central to the work are the inhabitants that become the artist's inner circle. Street kids, hustlers and party girls become collaborators, working with Wigan to create stark and intimate photographs that portray the island's most colourful personalities on their own terms.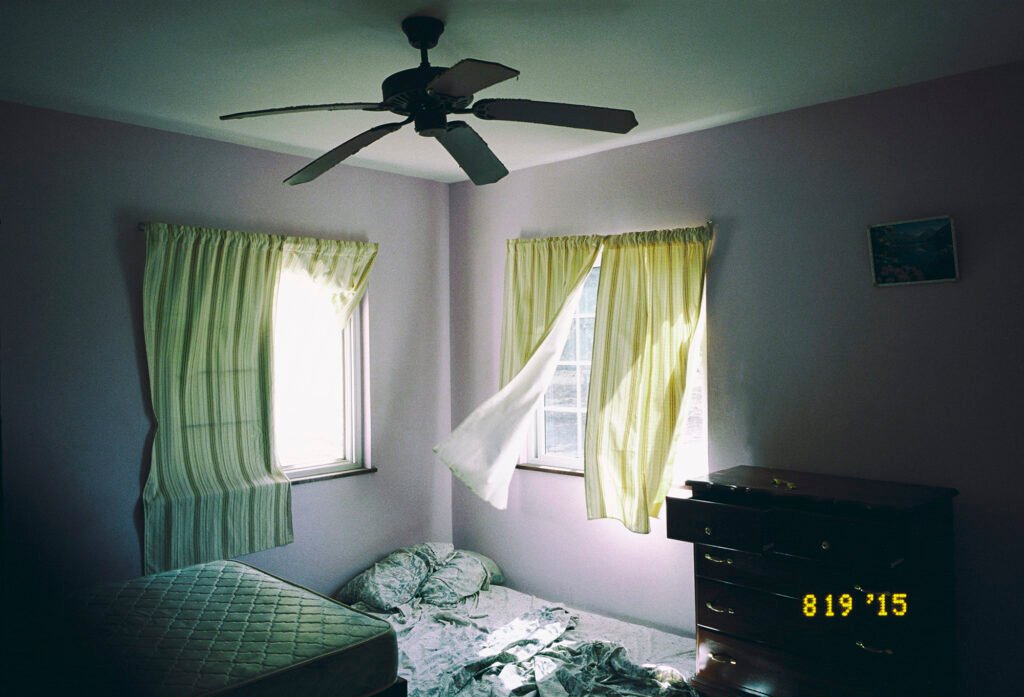 The title Young Love suggests a universal experience defined by exploration, optimism, and life changing relationships. With this collection of photographs, Wigan moves beyond the seedy glamour and hedonism typically associated with the dancehall scene to locate the deep significance the lifestyle provides for those connected within it. His snapshots reveal moments of fragility and euphoria within gatherings of close friends and like-minded crowds. His contemplative still lifes provide small windows into the modest interior scenes and stunning natural beauty that provides a backdrop to this world and a context to the characters portrayed.
Ivar Wigan's commitment and sensitivity to the stories of his subjects delivers a rich tapestry of photographs that are simultaneously cinematic and spontaneous. Charged with humanity and passion, this series is a vital and enduring record of an isolated culture that is frequently misunderstood and might otherwise remain unseen.
(text by PM/AM Gallery)
–
website: Ivar Wigan
Instagram: ivar.wigan
–
copyright  © Ivar Wigan, all rights reserved
–