Kasia Sykus is a photographer that switched her digital camera to take on film over a year ago now. The photographic artist who practices in the medium of film photography completed her first film based photo series last year, Somewhere in Newtown, which focused on urban street and art culture of the suburb Newtown in Sydney. Now back with a new project that moves away from the urban scenes and goes abroad to take on a new challenge, shooting film but also using the photographic method of infrared photography.
Infrared New Zealand
IR Photography, or infrared photography, has always yielded wildly strange and peculiar photographs that create a certain 'WOW Factor' to its audience. Photographs of landscapes mixed with this photographic method take you to familiar places but with a new perspective on colour creating a type of wanderlust and want for these hype colour places to actually be real.
The series takes place mostly in the South Island of New Zealand in the Fox Glacier, Queenstown and Milford Sound regions and some of the North Island over a period of two weeks. A devised a plan to photograph the New Zealand wilderness using a discontinued film called colour infrared film. ''The reason I decided to shoot the film in New Zealand is that given the country's already phenomenal landscape scenes, I wanted to elevate that idea and create a visual aesthetic with the film that would show a new perspective of landscape photography."
"Traditional landscape photography of our past either captured in colour, where the foliage appears green, or in black and white, which focuses on tones, shadows, and textures. Ansel Adams would have to be one traditional landscape photographer that I have always drawn inspiration from. By analyzing and appreciating the imagery of a great photographer like him, we can grow in our own creative endeavours and so sparked the inspiration to shoot colour infrared film in a place like New Zealand."
The concept of IR Photography is that the film used is sensitive to infrared light and works on a light wavelength invisible to the naked human eye. If the right photographic equipment is used, together with infrared-sensitive colour film, desired effects like false-colour can be obtained. "I would say for anyone looking to shoot colour infrared film, like any film, is that it's recommend you start off with a test roll. The very light sensitive film usually loaded in a black-out-bag is unpredictable at times because of its age. It's important to understand with any type of film that you're working with what its variances in certain light and settings are before you shoot something professionally or meaningful. Shooting a test roll and understanding the film can potentially prevent major photographic mistakes when shooting out in the field."
Kasia is planning to complete a part two to the project in a new Australian based location this December and is looking forward to the process of shooting, developing and sharing with the photographic community again.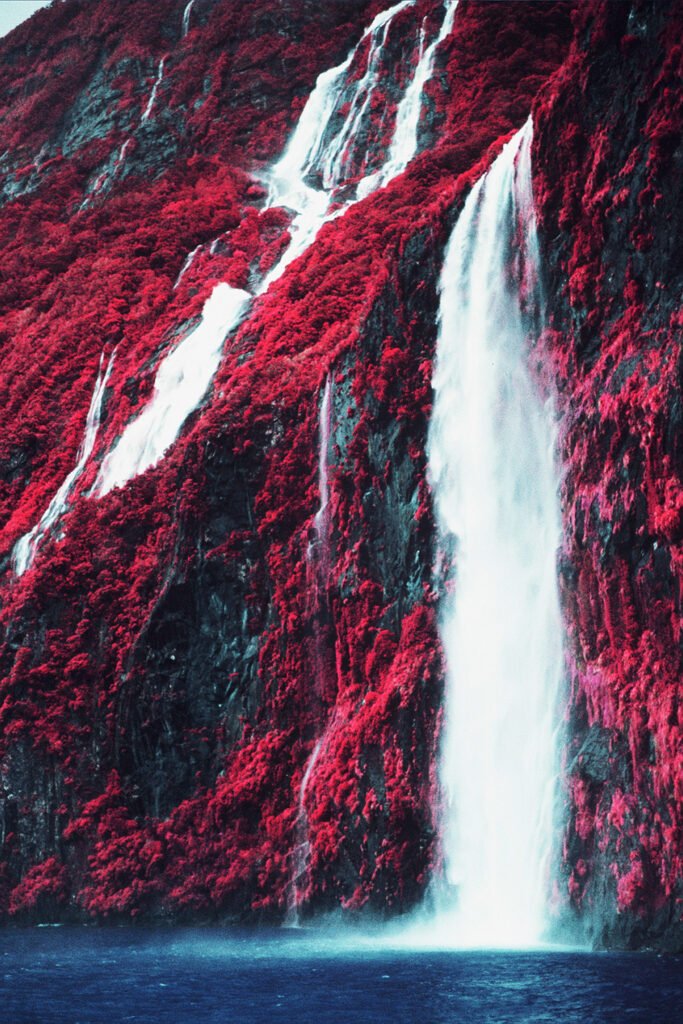 –
website: Kasia Sykus
Instagram: kasiasykusphoto
Facebook: Kasia Sykus Photohraphy
Tumblr: Kasia Sykus
–
copyright  © Kasia Sykus, all rights reserved
–