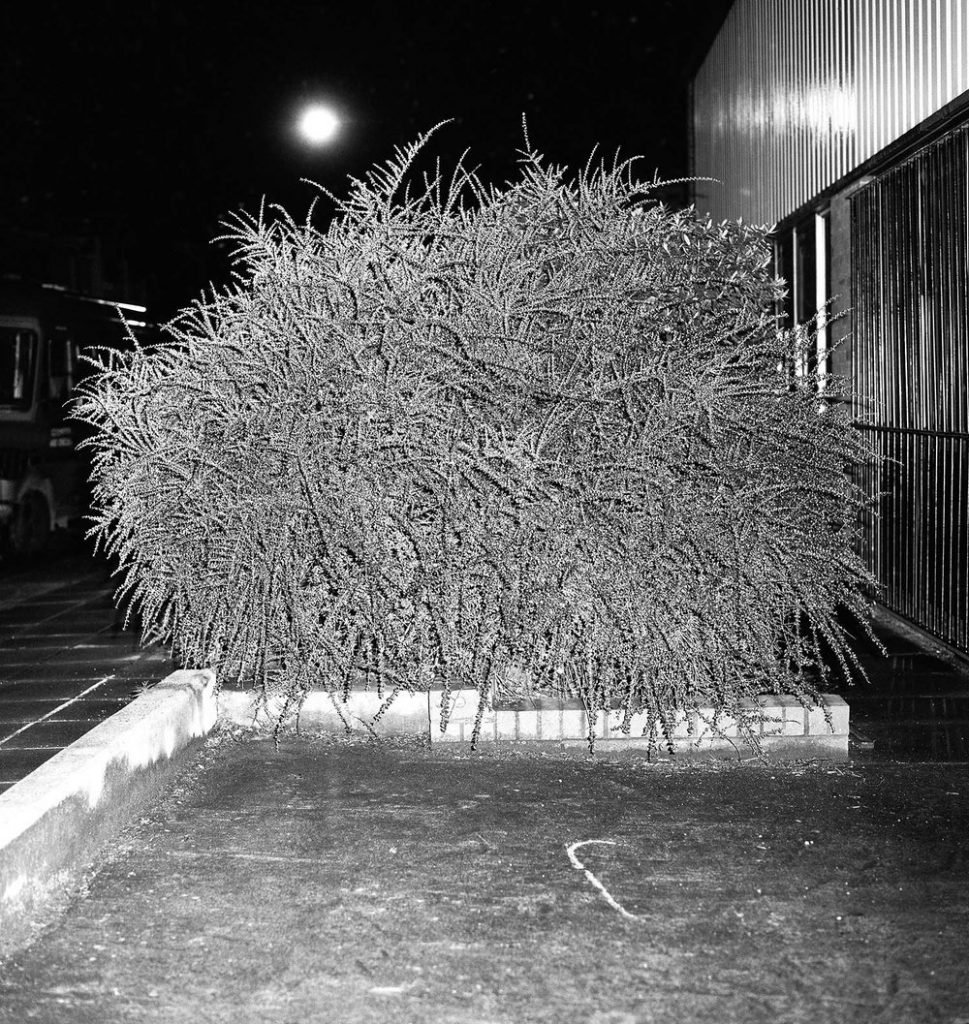 A Glass Darkly
Kevin Lear's photographs are an intense poetic meditation on urban spaces in Kent and London, dating from 1971 until the 1990s. Often shot at twilight, the works transform everyday street landscapes into sculptural forms. The photographs are imbued with a foreboding and unease, offering alien scenes of a world made unfamiliar by the photographer's lens.
Kevin Lear studied at Rochester College of Art in the 1960s and later lectured at Saint Martin's School of Art, London. In the late 1970s, between freelance photography commissions, he worked as a truck driver, and continued to work on A Glass Darkly. In 2015 he was shortlisted for the MACK First Book Award. His work is currently held in collections of the V&A, London, the National Portrait Gallery, London, and the National Media Museum, Bradford. A Glass Darkly is his first book.
Christian Michael Filardo: Hi Kevin, could you tell us a little about yourself and how you became interested in photography and when you realized you were making photographs?
Kevin Lear: When I was at secondary school I always looked forward to the art classes, it was my favorite subject. I realized even at that early stage I was more drawn to the creative side of things.
I also wanted to be an actor but when the youth employment officer came to the school to find out what jobs we wanted to do I switched to telling him I wanted to be a film cameraman. He suggested that I got a background in still photography to begin with then move onto film. So, I ended up going to art college and doing a foundation and photographic course. I was terrified when I saw my first 5×4 plate camera and the teacher started to talk about bellows extension and other stuff (I'd only been used to a 35mm) so I thought I might have made the wrong move. But once I overcame the fear it was ok. One day in the college library I came across the work of Irving Penn and Richard Avedon who were a true inspiration, they became my heroes. There were other photographers of course but I thought if I could get as near to their capability then eventually my own imagination would take over whether it be in the studio or on the street.
When I left art college I worked as an assistant to a couple of photographers and then took up a post at St Martin's School of Art in London as a technician in the Graphic Design Photography Unit. I was also in a Rhythm and Blues band at the time and after a year I left St Martin's to go professional with the band touring and making recordings. When the band split up a couple of years later I went back to St Martin's as a technician and part-time lecturer.
I think the time I realized I was making photographs that had any real significance was one day in the darkroom at St Martin's I was printing a shot from A Glass Darkly the one of the tree in the corner of a courtyard. Craigie Horsfield who was a student at the time and printing in the darkroom as well (we were great friends) looked at my print and said it had a supernatural quality, that nailed it for me as I was thinking the same thing. It was from then on, I began to have a visual awareness of what was possible even with a different subject matter.
I eventually left St Martin's and went freelance sharing a studio in London with a fellow photographer Rod Shone. In between freelance work I drove a truck for a building company to help pay the bills and feed my wife and family. In the end I decided I just wanted to do my own personal photography and embarked upon that.
In 2015 I was shortlisted for the Mack First Book Award. And in 2017 I had my first publication A Glass Darkly published.
CMF: Could you elaborate on how your experience as a touring musician influenced your photography practice? Most of your work I've seen is in black-and-white, do you ever shoot color? Do you always carry a camera?
KL: When I was touring with the band we went to places in the UK that looked at the time like another country as far as I was concerned, mainly up north. Places like Oldham, Newcastle and Leeds. It was very industrial, dark and grey, and some towns were very dilapidated and run down, as though they'd been forgotten. I was from the south near London and although where I lived it had industry as well, it still seemed quite a shock to see the contrast in another part of the country. The people in the towns were very friendly but apart from the youngsters there seemed to be a sadness about them. Things have changed a lot now since then but I'm sure you will find some places that are still forgotten.
Maybe the things I saw touring with the band stayed in my subconscious and came out later when I started to take photographs of a dark and melancholic nature. And the fact I shot in black and white made it even more poignant. I've always liked black and white but I have shot in color as well. I did a project over the years using just Kodachrome film until Kodak decided to stop making it. And at the moment I'm shooting in color with a 5×4 plate camera.
I don't always carry a camera with me but if I see a shot that's too good to be true then I'll use my mobile phone. I know that sounds like anathema! But if you can get enough resolution then you might be lucky enough to print up to 20"x16" or even 30"x20"! Although small can be beautiful too! I believe it's the end result that counts no matter how you achieve it.
CMF: Wow, I'd love to see that Kodachrome work! Do you think there is a link to the supernatural and the melancholy? How do you think being from the UK has informed your practice? Many have said, "the best camera is the one you have with you." How do you feel about the phone camera and the way it has democratized photography?
KL: I think there is a link between the supernatural and the melancholy. That's not to say that every shot one takes will turn out to be supernatural. With A Glass Darkly I was shooting at night and twilight with a flash which seemed to transform the subject matter and give it a more metaphysical feel. It was as though something was beckoning to me in the dark which was not apparent in the daylight. For me human nature in general has a melancholic side to it because we all know that one day we are going to die. I do believe in a Divine Creator and afterlife so that helps give me a more optimistic and hopeful outlook on life even with all the suffering that happens (although sometimes I wonder when God's patience will run out!). Maybe in A Glass Darkly with the underlying symbolism in some of the images, I was trying to show that God can be found in the strangest of places albeit not clearly. You summed it up nicely in your review of the book when you said 'I was not only documenting my surroundings but revealing what might lie beyond'. Then again in complete contrast to this I did a Teddy boy project in the mid-seventies. Pure existentialism! Pure Rock n Roll!
Being from the UK my influences came from both photographers and film makers. I used to go to a cinema in London when I was in my twenties which showed only European and other world films. People like Bo Widerberg, Jerzy Skolimowski, Roman Polanski, Werner Herzog, Antonioni and of course Kurosawa. Apart from the content I liked the cinematography in their films, which was quite different to some of the mainstream movies. I also liked American directors as well, Arthur Penn, John Frankenheimer, Sydney Pollack, Stanley Kubrick, and one of the best films ever made 'In the Heat of the Night' directed by Norman Jewison. As for photographers apart from my heroes who I've already mentioned I think Tony Ray Jones and Martin Parr have done a lot to show the English psyche. Peter Fraser is another English photographer whose work is more conceptual, I like very much. Robert Frank's 'The Americans' is like a visual interpretation of John Steinbeck's 'Travels with Charlie' when he set out to try and find America. Bruce Davidson's 'East 100th Street' and Alec Soth's 'Sleeping by the Mississippi' both brilliant pieces of work. I could go on forever! Let's face it no photographer or artist or writer is completely original, we all draw from those who inspire us whether past or present and then hopefully add some of our own vision.
The phone camera is a great piece of technology. It's not conspicuous so if you see something worthwhile shooting you can just bring it out of your pocket then put it back again. My only worry is over saturation with everyone becoming a photographer now. People tend to shoot anything and everything just for the sake of it instead of thinking things through. And then of course there's selfies. I've taken selfies with the family when abroad and that's ok, it's when people send a shot of themselves in front of every building in the city and what they're having for breakfast, lunch and dinner to everyone they can think of. Narcissism could be in danger of creeping in if one is not careful. The phone camera is a way of communicating and taking pictures like we've never had before and that's great, but it does require discipline.
CMF: So, all this being said, what do you have coming up for the rest of the year? What's inspiring you in the present day? What's one thing people should know about Kevin Lear?
KL: As for the rest of the year I'm still sending the book out to various places to see what coverage I can get and also presenting material for exhibition proposals. And as I've mentioned before I'm working with a 5×4 plate camera on a still life project that will take two or three years to complete.
With all the death and destruction going on in this world it can be difficult to rise above it and find inspiration in something, whether it be creative or not. The most uplifting thing that's happened for me in the last year was at Paris Photo when I saw the Irving Penn exhibition it was the best I've ever seen. And that inspired me to carry on taking pictures!
There's a scene in the film 'One Flew Over the Cuckoo's Nest' where Jack Nicholson tries to lift a water fountain off its base and it's obvious it's not going to shift. Meanwhile the other inmates in the asylum are looking at him thinking he's mad. After much struggling he stops then turns to the other inmates and says, 'But I tried didn't I, Goddammit, at least I did that'. So, I suppose the one thing people should know about Kevin Lear is, that I never gave up trying!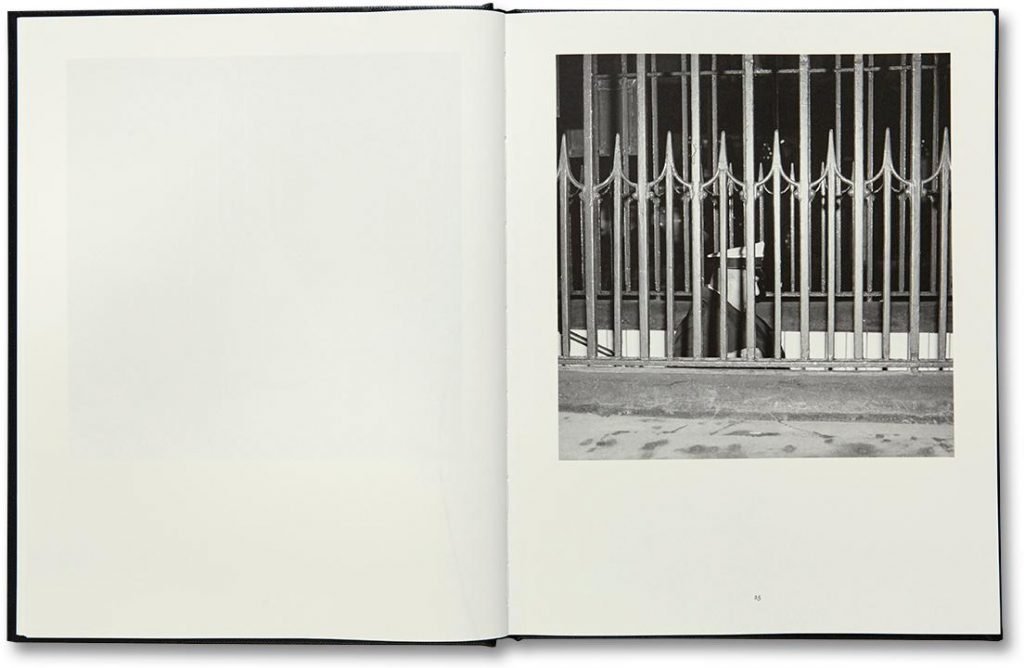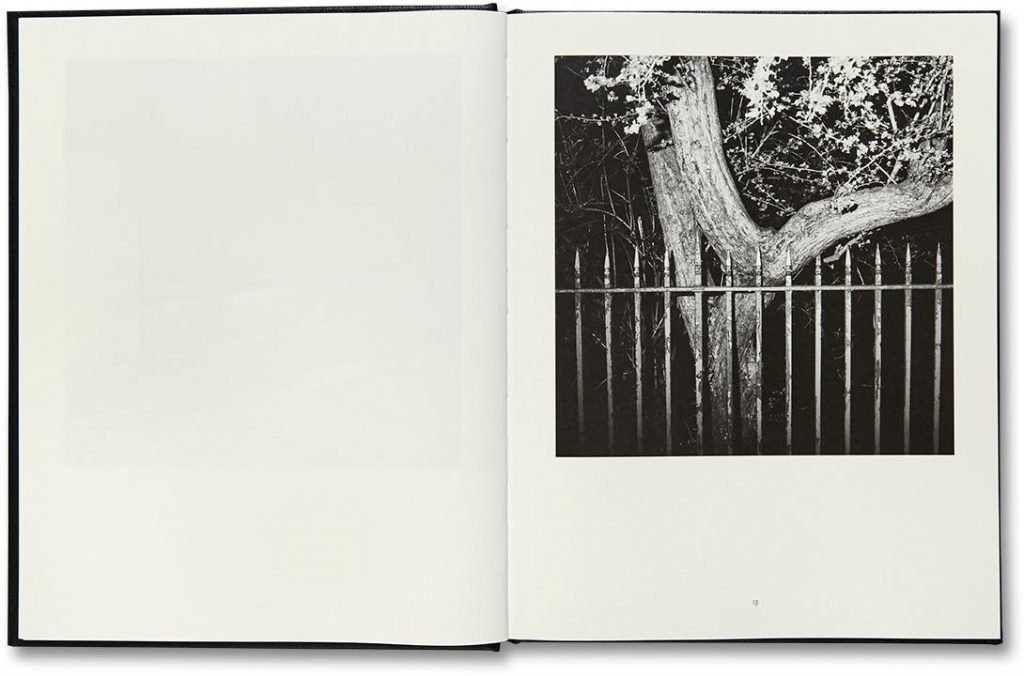 –
publisher: MACK
–
copyright  © Kevin Lear and PHROOM, all rights reserved
–