This Side Up // Maarten Rots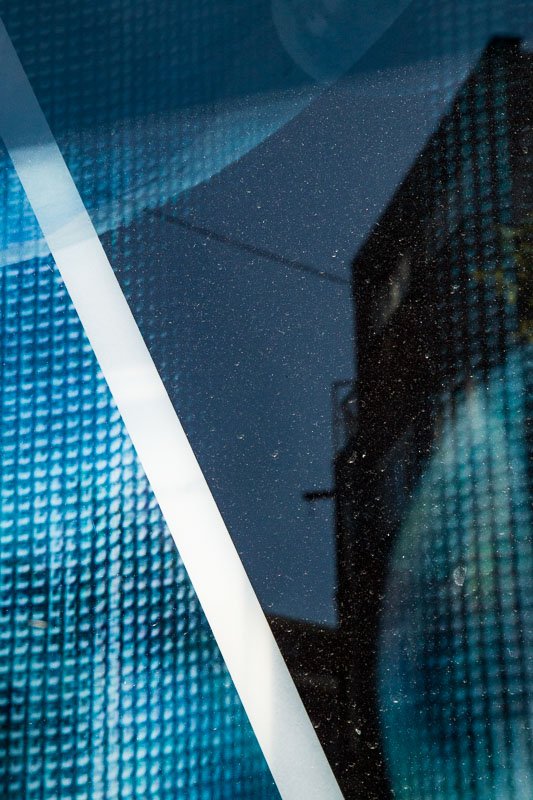 Strolling through the Ludwig Museum in Cologne, visual artist Maarten Rots (1982) bumped into a museum employee busy on a ladder with a level against the wall. Next to the man was a trolley with Pollock's Black and White no. 15 from 1951, a painting that led to the painter's distinctive action painting technique. It made him wonder if the backside would have an indication of the top of the painting.
With this in mind, Rots has taken a fresh look at his recent photographs and made decisions doing exactly that: deciding which side is 'up' and more important, what does it mean for the artwork? Does the meaning of the artist really matter in the end? The result is an extraordinary solo exhibition in which abstraction found within the play between light and architecture takes on a lead role.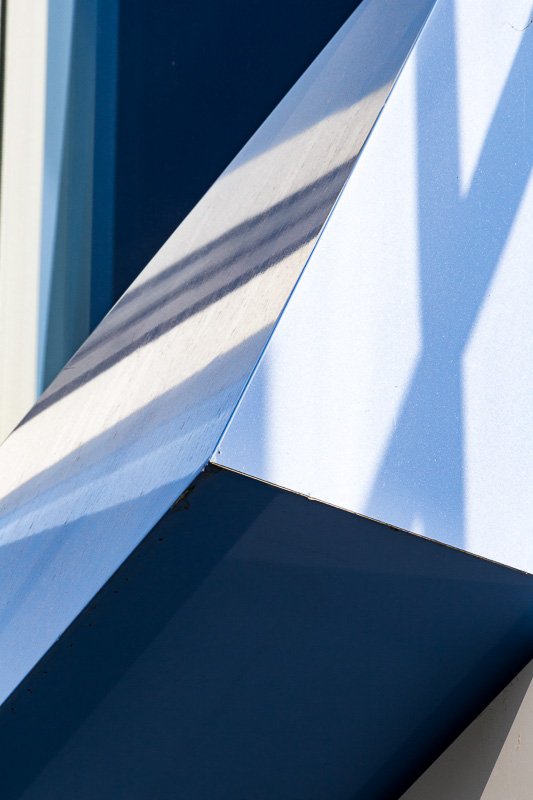 Rots:  "I have a strong need to see and capture the world around me. I search for the surreal beauty in reality that can only be preserved when I push the shutter release button. With that push of the button, I have given it a place to exist in the world, recorded as a photograph.
My photographic work always starts by wandering around, roaming the streets with my camera without a destination in mind. Finding interesting and surprising compositions is what drives me to go out and walk the city for hours, hoping to get out of it with a single photograph worthy of being printed".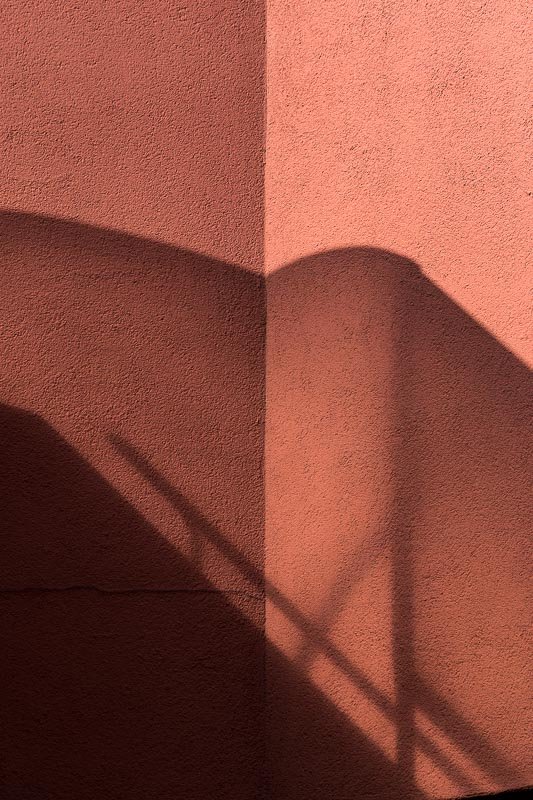 Many of Rots' photographs display a painterly quality. The reflective surfaces he often uses to capture his compositions are usually textured by the weather, which he emphasizes by printing on Hahnemühle Photorag paper. The finesse with which he captures these images reveal the years of visual expansion that led to Rots' unique vision. He seems to be under control of every detail, he controls the moment to perfection. His sense of composition and the accuracy with which these situations are captured are reminiscent of the way a painter builds up a painting.
"While composition is a first trigger for me to recognize an interesting situation, properties like transparency, texture and reflection are the ingredients that add that extra layer, that give an image this sense of surrealism that I experience when I encounter the situation I photograph."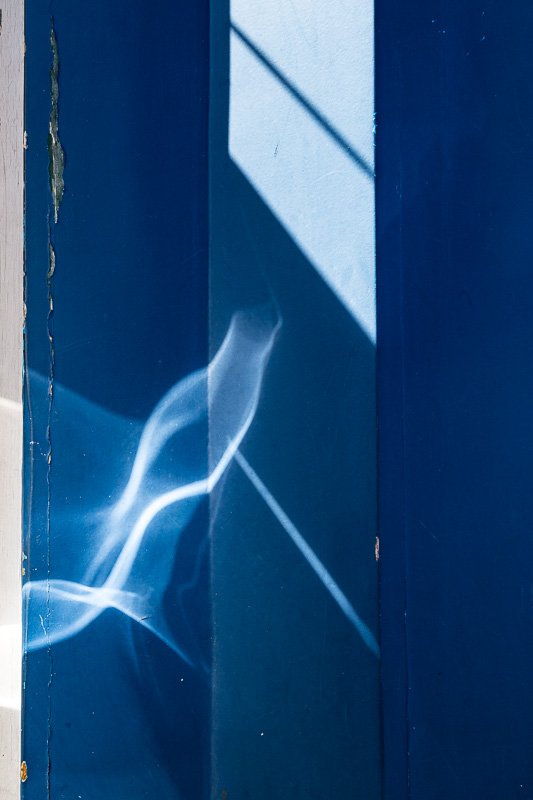 Although architecture is often a prominent element in his imagery, these are not particularly descriptive photographs of buildings and other physical structures. His interest is in discovering the fascinating scenes that these man-made constructions make possible.
"I love to play with shapes and lines that I find around me in architectural elements in urban surroundings; they are the building blocks for my compositions. Their original meaning and context becomes secondary – it's their form, their silhouette that attracts me. I want to capture and display these impressions, share my enthusiasm for the beauty in these unintended arrangements: glimpses that arise with the proper circumstances, when light and shadow display their elegance on the architectural canvas that is mortar and stucco. When the mundane transcends its material form and gets elevated to something miraculous, I want to convey this to the viewer and let them marvel along with me. Ultimately I hope others will also be able to appreciate everyday
situations on a new level when they spot them in their own surroundings."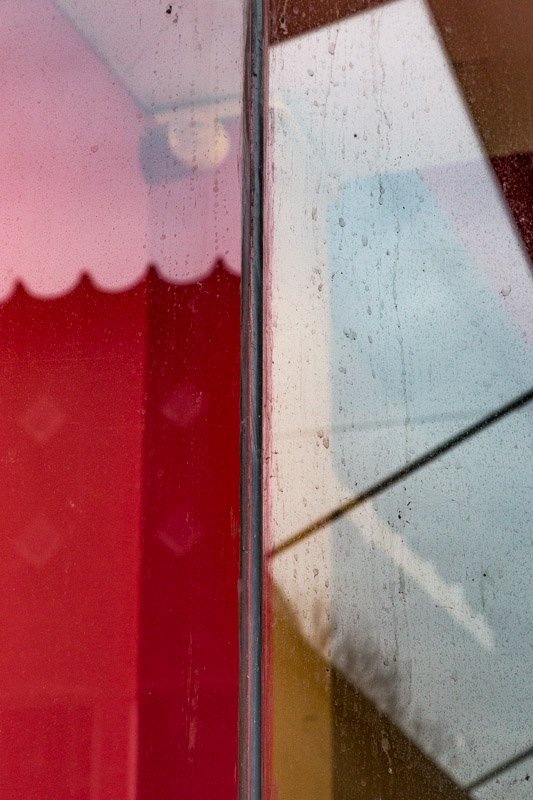 While his photographs function like stills taken from a new reality created by Rots, a rear-projected Perspex panel with a video displaying a situation similar to his photographs refers to and points out the impermanent nature of his subject, which reveals the passing of time as an essential element in his work. The position of the sun versus the (im)pliability of the material that functions as the canvas receiving its light allows these situations to come into existence. The artist hereby stresses his obsessive need to preserve these incidents; they can only exist when all elements are aligned. Unique moments that will not be repeated. Only when the necessary variables are in the right proportion to each other – and of these variables Rots is one – the possibility of these images emerges. Its inherent impermanence is of obvious importance in his process, as if the freezing of time and the subsequent display of these moments gives him control over the inevitable temporality.
(interview by QLICK Editions)
This Side Up is on display at gallery QLICK Editions in Amsterdam, from
October 22 until December 3 2016.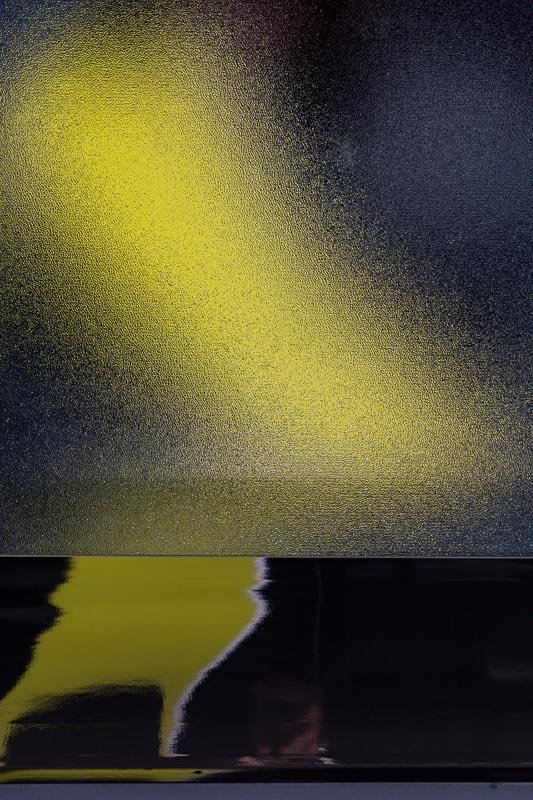 Maarten Rots
website: Maarten Rots
Instagram: maartenrots
–
Published by: QLICK Edition
–
courtesy of QLICK Edition, all right reserved