Bilateral Rooms
"The impossibility of rediscovering an absolute level of the real
is of the same order as the impossibility of staging illusion."
– Jean Baudrillard –
Bilateral Rooms series visualizes changeability and delusiveness of political systems symbolized by temporary architectural forms. It recreates dualism of reality through two-days makeshift rooms recreated in a completely identical manner, again and again.
Mikhail Palinchak has been working for a number of years as the official photographer of the President of Ukraine. Following the President in official missions, at the summits of international organizations such as NATO, the EU or the United Nations, he has often found himself in the premises where important decisions are made regarding the peace, future and prosperity of small and big countries.
This project will be on show during Odesa Photo Days // 17-21 April – 2019
>> program
The series opens the closed door to the negotiation rooms: minimalist interior with only those things one really needs; colors that don't draw attention to themselves; flowers that seem to remind about a parallel living universe; pragmatic infrastructure with cheap, mass-market furniture—it is in this kind of temporary space that representatives of all nations hold crucial conversations, shape the future of millions of people, and develop long-term political strategies.
The artworks reflect the paradox of our time—temporary rooms for long-term strategy planning. The paradox of values—minimalist spaces with artificial light sources where the destiny of all countries is shaped. The paradox of social relations—a tight deadline to reach consensus, when there's only one hour for a meeting. In this location behind closed doors, reality and illusion are tightly intertwined, even though visual identity is lost and everything follows protocol rules and a clear-cut scenario, with no room left to improvise.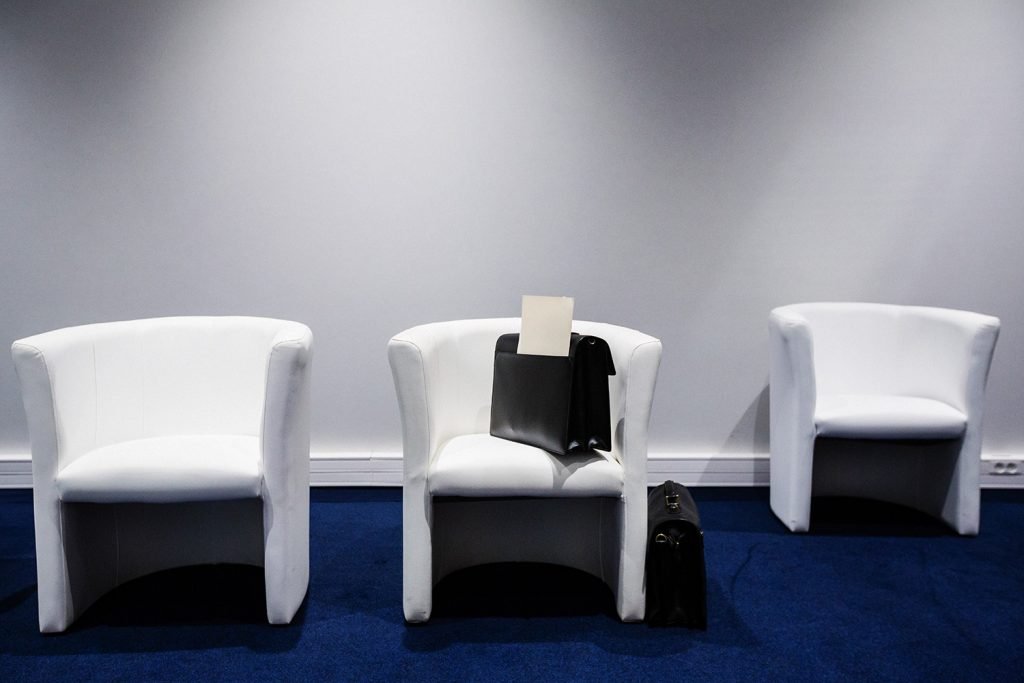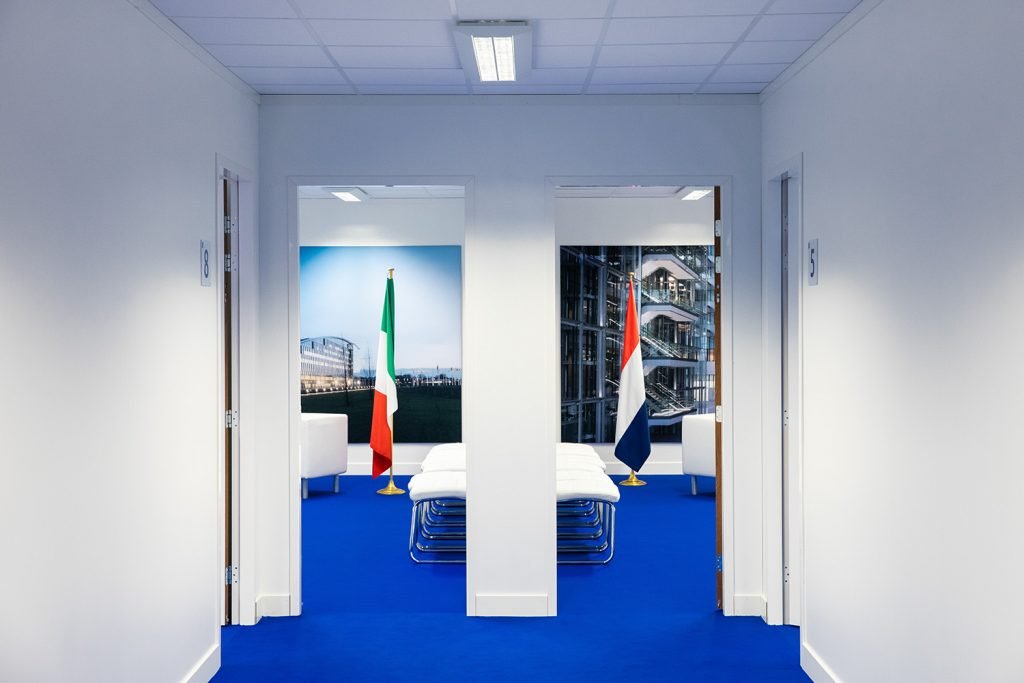 Mikhail Palinchak is an Ukrainian street and documentary photographer residing and working in Kyiv, Ukraine. Born January 1985 in Uzhgorod, Ukraine into photographic family.
Starts photography in 2008. Since 2012 member of Ukrainian Photographic Alternative (UPHA).
–
website: Mikhail Palinchak
Instagram: mpalinchakphoto
–
copyright  © Mikhail Palinchak all rights reserved
–