The first consensus that Aaron Rothman and I reach about Signal Noise is that he has made something incredibly weird. The book, a culmination of ten years of Rothman's picture making across the landscapes of the western United States, disrupts most conventions of American West Landscape Photography. This is a good thing, as that genre, which dates back to a bunch of guys going around with horsedrawn darkrooms, often gets its wheels stuck in a wash of regurgitated vistas and glorified Levi's advertisements. But Rothman does not seem intent on a direct subversion of something that came before him. He might not even intend to make landscape photographs, even though the pictures are clearly of landscapes and are most likely photographs.
Rothman's most obvious disruptions occur in photographs like the one on the book's cover—where the night sky disintegrates into a confetti-cake-constellation of sensor artifacts—and through a series of pictures depicting the ground in the desert. In the latter, anything that should be obscured by shadows has been digitally obliterated by a field of artificial color. The result is an impossible flattening of light and space that, as Rothman rightly suggests, looks a little like textile design. But the woozy floral chaos that dances through the sunlight, though aesthetically decorative, is not manufactured. By never resolving into a repeat pattern it denies technology the power to wholly conquer nature.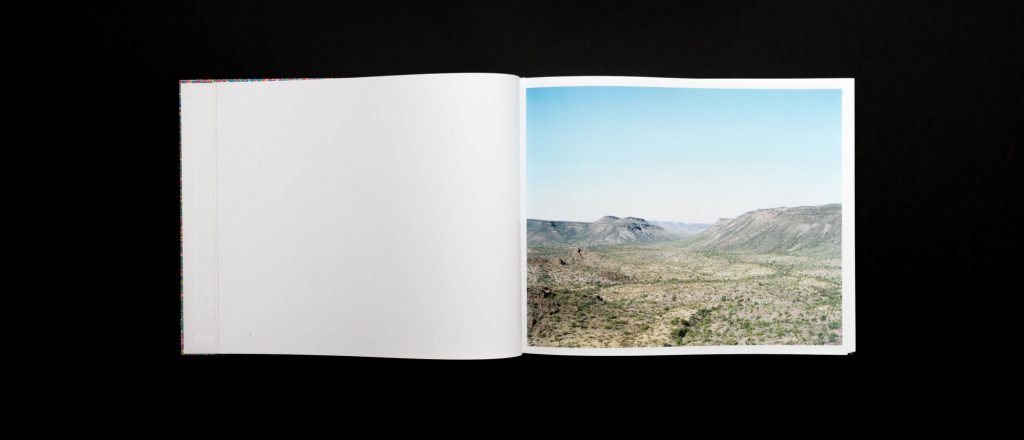 Importantly, the thesis is more complex than a mere critique of the digital. At the beginning of the book (it is more catalog than sequence—there is a sense that everything here exists simultaneously and non-hierarchically) is a straightforward picture shot from an elevated vista of bright, limitless desert. It is, and in fact a few plates are, conspicuously analog compared to the rest. Yet even these more "traditional" photographs quickly confuse themselves by doubling in a spread that could have been made by the world's most widely spaced stereo camera. In this landscape, the act of seeing has the power to knock a person down.
Eight successive photographs of weird sky are noteworthy. Each of these is undoubtedly the beautiful blue void of Earth sky, though something about the light is irreconcilably amiss. It is as if perception has faltered and what is seen is the actual weight of the atmosphere. Or perhaps blue just decided to do something different today. The strongest forces in Signal Noise contain, or are contained within, these sorts of wild perceptual sabotage.
Half of the book's epigraph is taken from the 1988 Talking Heads song (Nothing But) Flowers, which was written by David Byrne from the perspective of a post-apocalyptic man who longs for his lost conveniences: "There was a shopping mall/Now it's all covered with flowers… If this is paradise/I wish I had a lawnmower." In Signal Noise, the replacement of shadows by the digital is lossy—mysteries that are removed cannot return. Rothman eschews the type of irony that saturates Byrne's lyrics, yet what occurs in his photographs haunts like another line from that same song: "And as things fell apart/Nobody paid much attention."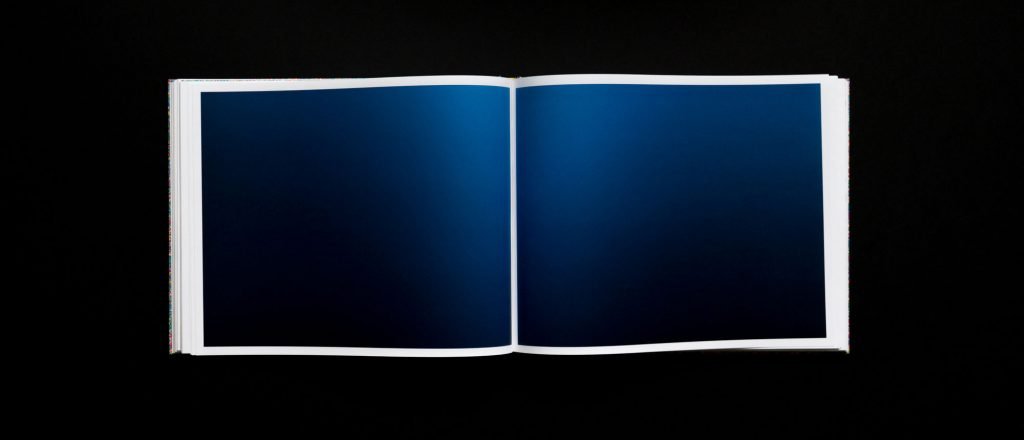 Aaron Rothman has a BA from Grinnell College, an MFA from Arizona State University, and held a Research Assistant Fellowship at the Lacoste School of Arts in Lacoste, France. His work has been exhibited in solo and group exhibitions nationally and internationally, including exhibitions at the Pennsylvania Academy of the Fine Arts, University of Virginia, Scottsdale Museum of Contemporary Art, Cheekwood Museum of Art, Phoenix Art Museum, and Gitterman Gallery. His work is represented by Rick Wester Fine Art in New York.
–
website: Aaron Rothman
Instagram: rothman_aaron
Publisher: Radius Book
–
review by: Bucky Miller
–
copyright  © Aaron Rothman and PHROOM, all rights reserved
–