Giangiacomo Cirla: The Phair seems to be one of the Italian most interesting new events in the field of Contemporary Photography, can you tell me more about this project? What will be the main features?
The Phair: The Phair – a neologism that is a manifesto, synthesis of Photography and Fair – will be an annual event dedicated to photography, to the image as a conceptual event even more than a technical and descriptive expression of reality.
From May 2nd to 5th 2019, in the middle of Spring, Turin will host the first edition of The Phair, a boutique fair by invitation; 35 prestigious galleries will celebrate photography 180 years after its birth in Paris.
The Phair is hosted in the Ex Borsa Valori (former Stock Exchange), an extraordinary building built in the 1950s by Gabetti, Isola and Raineri, a place dedicated to exchange, relations and the construction of value.
GC: The Phair is also representation fo the growing interest in contemporary photography and the need for having dedicated a place for it. What is your thought about it?
TP: The Phair was born from the need of the galleries of excellence to devote attention and investment to this universe, to represent the richness of forms and languages, with the aim of becoming a reference point at national and international level.
The Phair has been conceived to enhance the work of artists, gallery owners, curators, collectors, publishers, museum directors who, from different points of view, promote and accompany art photography as a process of observation and reading of imaginary concepts.
GC: This first edition comes with some specificities like the use of booth with same dimensions and the focus only on Italian Art Galleries. Why these choices?
TP: The Phair is an event by invitation because we wanted to select, for this first edition, some of the best Italian contemporary art galleries that have shown over time attention to the language of photography. A careful choice made by the curators guarantees the general design, with an organic proposal not divided into themes and sections but as a single exhibition experience. There are 35 spaces of twenty square meters, all the same; a tailor-made setting, more like a series of exhibitions than a trade fair to give great readability to the exhibition and to provide new ways of use, knowledge, and enhancement of the works proposed.
GC: This is a fair that comes one year before the new 2020 Torino Photo Festival that works on the possibility to create a focal point for photography in Torino.
What makes Torino the right city for this kind of work and what are your thoughts about the possibility to create an institutional project finalized to create a reality that works in the direction of the biggest cities dedicated to contemporary photography like Paris or Amsterdam?
TP: Contemporary art is one of Turin's excellence, a leadership achieved thanks to the efforts made over the years, based on the excellence of the cultural offer, on the influence of cultural institutions, on the prestige of their programs and on the quality of the network made up of galleries, collectors, and experts. The Contemporary Art Week in November, which is centered around Artissima, with a rich programme of exhibitions, events and satellite shows, is one of the weeks of greatest international appeal in the city, with extremely positive repercussions both in terms of image and economy.
The Phair opens a new season in Turin dedicated to a specific area of contemporary art, photography, and well represents the desire to reconfirm Turin as a laboratory of ideas and research, forerunner of movements and organizer of refined interests.
Furthermore, The Phair inaugurates with Fo.To. a project of collaboration between public and private museums, art galleries and non-profit spaces with more than 90 exhibitions, meetings and events related to the theme of photography, promoted and organized by the Museum Ettore Fico and anticipates the further investigation that will be done in 2020 with the planned Festival of Photography organized by CAMERA – Italian Center for Photography in Turin.
GC: The Phair will works in a place (Italy) in which the biggest fairs and festivals dedicated to contemporary photography seems to work in a different way to the abovementioned established realities and cities. I see a great void talking about research, experimentation and the possibility of cutting edge of classic photography…
TP: The Phair is directed to some of the leading contemporary art galleries – and not necessarily only those that already are specialized in photography – which, on this occasion, present an exhibition project related to the theme of the image and works that have to do with photography.
Printing, digital, past and future, classicism or experimentation, do not interfere with the possibility of expressing an idea, a concept, a reflection, a research: we have chosen to focus on art photography.
We are mainly interested in the quality of artistic proposals. This is our identity trait.
GC: Can you give me some previews about the involved Art Galleries and Artists?
TP: Participating galleries are: 1/9 unosunove, Roma | Francesca Antonini, Roma | Alfonso Artico, Napoli | Enrico Astuni, Bologna | Valeria Bella, Milano | Continua, San Gimignano | Massimo De Carlo, Milano | Raffaella De Chirico, Torino | Tiziana Di Caro, Napoli | Doppelgaenger, Bari | Fabbrica EOS, Milano | Studio G7, Bologna | Gagliardi e Domke, Torino | Guidi&Schoen, Genova | In Arco, Torino | Gió Marconi, Milano | MATÈRIA, Roma | METRONOM, Modena | Montrasio Arte, Milano | Franco Noero, Torino | Davide Paludetto, Torino | Francesco Pantaleone, Palermo | Alberto Peola, Torino | Giorgio Persano, Torino | Photo & Contemporary, Torino | Pinksummer, Genova | Poggiali, Firenze | PrimoPiano, Napoli | Lia Rumma, Napoli | Tucci Russo, Torre Pellice | Shazar, Napoli | Paola Sosio, Milano | Traffic, Bergamo | VisionQuesT 4rosso, Genova | z2o Sara Zanin, Roma.
A wide variety of contemporary Italian and foreign artists, internationally renowned names and new photo-artists, are the result of a careful policy of scouting. To name a few: Anri Sala, Simone Mussat Sartor, Tomas Saraceno, Paola De Pietri, Olivo Barbieri, Guido Guidi, Myriam Laplante, Mario Airò, Annette Kelm, Lida Abdul, Giovanni Ozzola, Andy Warhol, Tobias Zielony, Robert Capa, Thomas Ruff…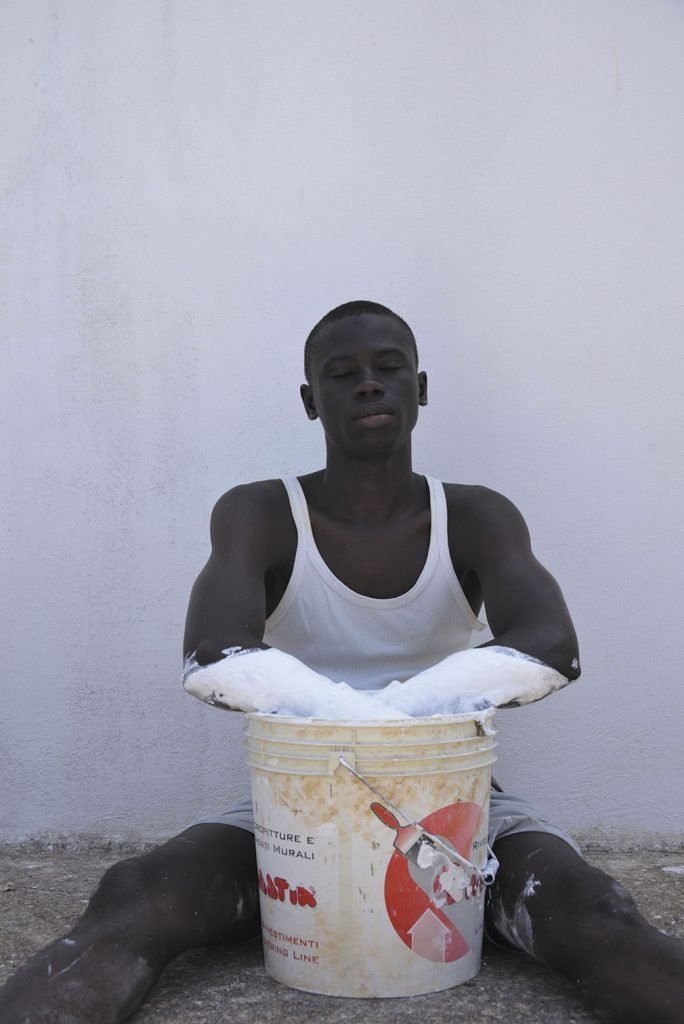 GC: Are you working on any side projects like talks or live videos?
TP: Fairs are increasingly becoming a meeting place for the discussion of topics of interest to professionals and the general public and that of fans: alongside the galleries and actors of the many cultural chains involved, The Phair explores the experiences that intersect the world of Italian and international contemporary photography with artists, curators and museum directors but also the most interesting experiences of collecting, public and private commissions, the role of publishers and operators involved in the creation of artist's books.
There are many topics that will be covered in a series of talks/interviews: eight to be precise, which will be discussed on web TV, accessible on www.thephair.com and youtube: publishing, new media, collecting, foundations, young authors, the market, the role of museums and customers.
A contest promoted and organized by Nikon to tell through images the experience of visiting the fair.
There will be a library with titles dedicated to photography, all to be browsed and purchased.
Furthermore, a series of guided tours conducted by the members of the Curatorial Board will also be an opportunity to engage the public towards a broad knowledge of photography – the historicized one and the more experimental one – made of perspectives which fully fit into contemporary visual culture.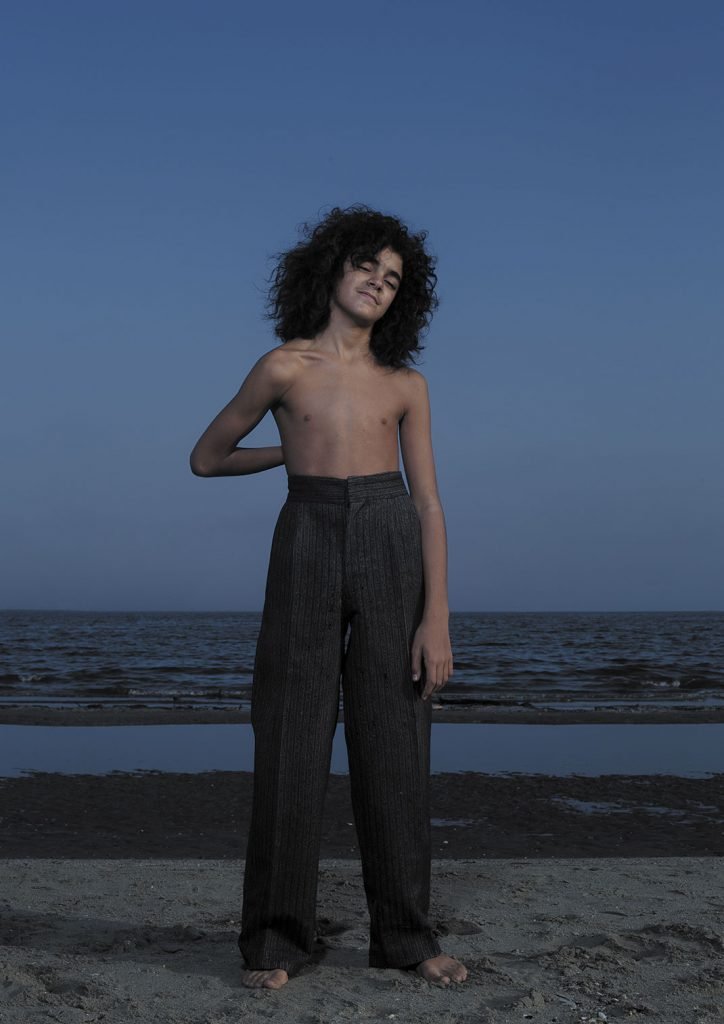 –
website: The Phair
Instagram: thephair_photoartfair
Facebook: The Phair
–
copyright  ©  The Phair and PHROOM, all rights reserved
–