What the living carry? Posed as a question, Cormac McCarthy's quotation seems to be a form of lightning investigation around the finality of life, and what we would do if we were forced to make quick and impulsive choices or were dictated to contingencies and unpredictable external agents, perhaps pushed by fate. It is one of those questions that make us carefully ponder over our habitual choices – our lives as we have decided to lead them, our goals, unexpected events – in encounters with others and in the search for necessities that we are now required to select.
What the living carry is a hybrid book that does not seem to belong to any specific genre. On the one hand there is a documentary pretext, reinforced by textual insertions – the letters of Eugene from the Center for Epigenetics and Wellness of the Spirit in Morgan – scattered throughout the pages. Whilst on the other hand, it moves in the direction of fiction. Fictional dramaturgy replaces biography (everything is expressed in a place that we will never find in our philological research: Hoys Fork). This sometimes feeble and sibylline, and other times direct and undoubted demarcation, leads us to carefully read the dramaturgy inherent in each image.
Questions about what comes before and after, actions that are about to be taken or are exhausted in that moment and their presumed truthfulness, arise. Images include a boy with his foot resting on the corner of the road, perhaps intent on reading a message or, almost anachronistically, looking at the ground; a bleeding homeless man with a swollen face lying on the ground, listlessly gazes at us, surrounded by bloodstains, or what seem to be traces of a path leading to him; the formal elegance attached to the consumption of a glass of champagne here clashes with the context of the action and of those who perform it; a livid leg points towards a bush and is revealed by a hand which pulls up the pants; a skeleton camouflaged inside a bed of dry leaves is almost a quick compendium on the inevitability of life; a cat, blind in one eye, stares at us – a wild and natural presence which leaves us in awe, as if before a survivor who still wants to fight; a boy with a gun protruding out of the back of his pants hides inside a hole in the ground, and in front of him, in another hole, a fire has been lit; a man emerges dramatically out of blood-coloured leaves. For a moment the book itself becomes a choral novel, whose voices – both raucous and subdued – completely absorb us in their stories.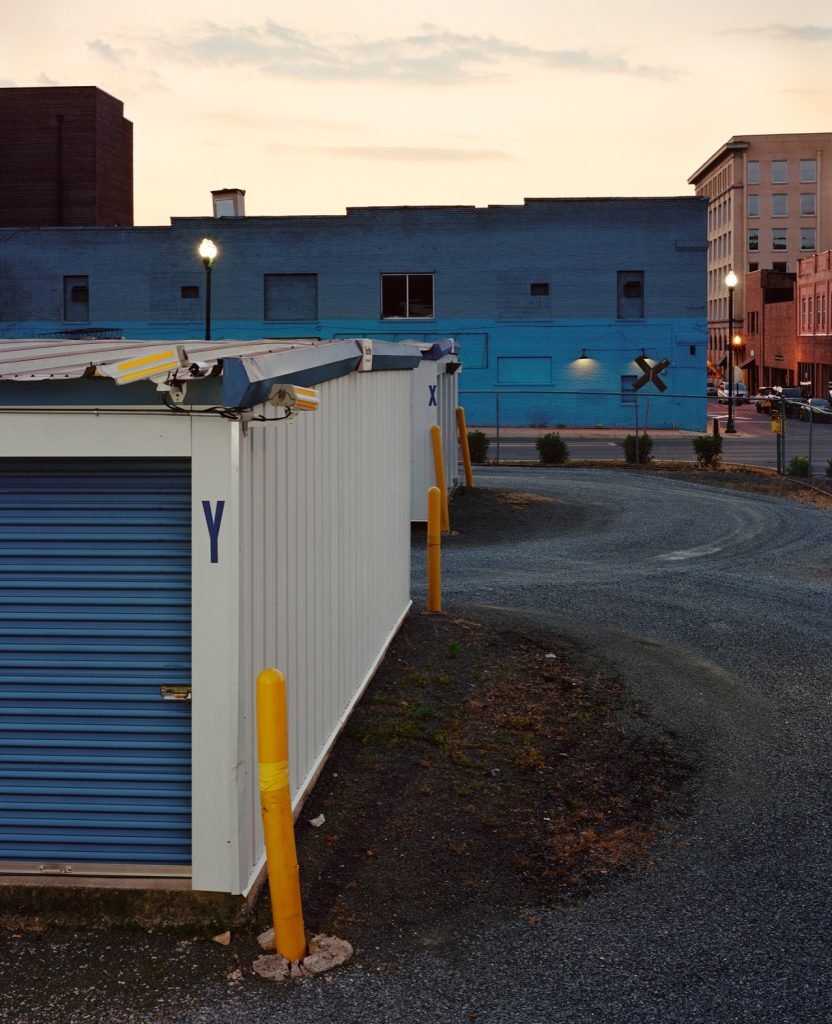 –
website: Morgan Ashcom
publisher: MACK
–
review by Francesco Bertocco
–
copyright  © Morgan Ashcom and PHROOM, all rights reserved
–